I have always had an incredible passion for food and nutrition. Before I became a nutritional therapist, I was a qualified cook, This experience has allowed me to understand how properly preparing the 'correct' foods can transform your body and health. I like to focus on the positive changes a personalised diet and lifestyle can create. I emphasise patient-centered care and aim to support the body as a whole, rather than just treating the symptoms.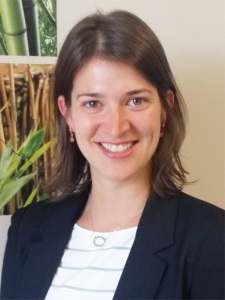 This is Nutritional Therapy that is evidence-based. The approach that I use supports your health to help you reach your full potential through Personalized nutrition.
I teach you to work with the natural systems of your body with simple theraputic recipes and foods to reach optimal wellbeing. It is easy to use and, if you are ready, suitable for everyone, young and old, as well as those who would like to improve their overall wellbeing.
What do I specialize in?
We know now that recovery from many conditions can be dependant on your diet.
I've seen this happen sucessfully with, Digestive issues, blood sugar imbalance & diabetes, fatigue, anxiety, depression, arthritic issues, skin conditions and more and I often see a client just becasue they want to look and feel heatlhy. I do that with a tried and tested system here at The Natural Clinic and have seen my clients succeed when they had tried everything else. It's our food that is very often, and all too often lately, behind many of the massive increases in the health issues listed above. I know from experience how to make change easy and how to make it last for life.
If you are unwell I'm glad you are here and I look forward to helping.
Weight Loss
If you just want weight loss and don't care about health then I am not the practitioner for you.
I decided to work with weight loss because I thought it was important to offer another perspective than some of the popular systems available for weight loss. This is not weight watchers. This is a systemic, healthy approach to weight loss that transforms your whole body cell by cell into a totally new you over a 9 week period.
The Natural Slim. 
Having lost over 4st I know how though this can be. I am here to support you in your journey.
99.9% of all of us agree that we are more comfortable within our skin when we lose some excess weight.
It used to be extremely challenging to lose weight, but with the system I use you will go back to basics and make some important changes in your diet & lifestyle!
Weight that has 'crept up' over time could have been triggered by the overuse of the Typical Modern Western Diet, we live in a world of abundance, with a coffee shop on practically every corner in Cork city and an amazing variety in restaurants of all cuisines of the world it is very easy to just 'grab and bite'.
You will learn how to be a non-conformist when it comes to your health. If obesity rates in Ireland continue to rise despite all the "healthy options" and diets around then you need to avoid doing what everyone else does. The Natural Slim system is exclusive, you will not get a better way to change your life for good, and with my help, you will benefit in many ways you haven't even thought of yet.
Sports Nutrition
Part of being a healthy person is physical movement and as a keen sports and fitness enthusiast, I have structured my own diet to achieve peak performance. As a certified Functional Sports Nutrition Practitioner, my aim is to provide you with a dietary plan to help you train, practice and recover effectively.
All clients will have their diet analyzed after which diet and lifestyle changes will be suggested to help them reach optimum performance with the right macro, micro and phytonutrient intake.
The focus will always be on whole, clean and unprocessed foods that will have the added benefit of aiding overall health and vitality.
A healthy athlete will perform better, feel better and be happier.
I am delighted to work with everyone from the casual yoga practitioners to competitive athletes with a heavy training workload.
Nutritional Therapy to Glow and Shine
If your body has to work extra hard to function properly, your outside 'shell' will suffer first. Think of dull hair, lack of glowing skin, breaking nails etc.
When you nourish your body with the right foods to address the environmental toxins that we are exposed to, a natural result is a healthy glow that's visible in shining hair, glowing skin and strong nails.
When following any of my tailor made dietary programs, you may also see/feel improvements in:
– Digestion: relieved constipation, bloating, IBS-like symptoms, reflux and diarrhea
– Cardio-Vascular health: reduce cholesterol and blood pressure
– Nervous system: improved sleep and relaxation
– Weight: depending on if you want to lose weight, gain weight maintain the weight you are currently at, with nutritional therapy we can look at your diet and lifestyle and adjust this to suit your needs.
Book an appointment now
Individual 1-hour Consultation: €90
Natural Slim 9-week Program: €250 (one-time payment, includes 3 consultations)