What is mindfulness?
Mindfulness is a natural, trainable human capacity. It is the ability to be present in our lives by non-judgmentally observing our bodies, minds and our surroundings. More than just a way of training ourselves to focus, it also encourages the development of curiosity, kindness and compassion. We cultivate mindfulness by intentionally taking the time to connect with our bodies and minds through formal meditation practice, informal mindfulness exercises and self-reflection.
Mindfulness training is not therapy but can be of great benefit in helping us to deal with life's inevitable ups and downs, build resilience and live in a way that helps us get the most out of life.
"As long as you are breathing, there is more right with you than wrong with you" Jon Kabat-Zinn
Mindfulness can:
Help us manage stress in skilful ways
Change our relationship with stress, physical pain and illness in ways that reduce suffering
Allow us to savour positive experiences
Help us develop self-compassion
Help us be more present for the people in our lives
Create a sense of calm and steadiness even in difficult times
One-to-One Sessions
While mindfulness courses are often run in a group format there are many benefits to one-to-one mindfulness training. These sessions can be tailored to your specific interests, allow for more personal attention and privacy, and can be scheduled flexibly to suit your needs.
Sessions are centred around guided meditation and reflection while covering a wide range of topics such as stress-management, mindful communication, learning how to manage difficult emotions, how to savour positive experiences, self-care and how to bring mindfulness into our everyday behaviour. One-to-one sessions can follow a specific program such as Mindfulness-Based Stress Reduction or be individual sessions based on what is most relevant for you.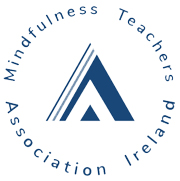 Who might benefit from these sessions?
Complete beginners who would like to learn how to meditate in a relaxed, private setting at their own pace

People who have already been to a mindfulness course and would like to refresh or deepen their practice

People who would like to do a mindfulness course but whose work/life schedule makes committing to a certain time and day each week difficult (shift workers, parents with young children, carers etc.).
Group Courses Available:
Mindfulness-Based Stress Reduction (MBSR): an intensive 8-week mindfulness course aimed at helping us learn how to manage stress in a skilful way
Mindfulness in the Workplace: an 8-week mindfulness course adapted for the workplace
Oxford Mindfulness Foundation's Introduction to Mindfulness: a gentle 3-week introduction to mindfulness
Bespoke Courses can be tailored to the needs of workplaces/organisations
Retreat days, workshops and drop-in sessions can be facilitated for groups/workplaces/organisations
These courses run at various times of the year, if interested please get in touch to join my email list or see upcoming courses below. 
Mindfulness in the Workplace and Employee Wellbeing
I offer workplace-specific courses, talks and workshops on:
Avoiding the avoidable stresses and managing the inevitable stresses of the workplace
Creating a more compassionate workplace
One-to-One support for employees
Mindful communication
Mindful leadership
Upcoming courses:
Day of Mindfulness Practice: Saturday August 26th 10am-4pm
A full day of mindfulness practice at the Well Centre, Carrigtwohill, Cork.
A chance to slow down a little, learn about mindfulness, practice meditation and to
meet like-minded people.
To book you can email me at goldenalfie@gmail.com or get in touch via Facebook or
Instagram.
Oxford Mindfulness Foundation's "Introducing Mindfulness"
A gentle three-week introduction to mindfulness. This course has been designed by
Oxford Mindfulness Foundation as a way for absolute beginners to learn about mindfulness
in a relaxed atmosphere and to get started with a sustainable meditation practice.
Also a great opportunity for those already familiar with mindfulness to reconnect with
their practice in a group setting.
Three one-hour sessions with guided recordings and other material provided for
home practice.
Dates: September 20th and 27th, October 4th
Times: Wednesdays 7-8pm
Price: Price €60 (Concessions Available)
Venue: Online
To book you can email me at goldenalfie@gmail.com or get in touch via Facebook or
Instagram.
About Me
I first became familiar with mindfulness and meditation while studying for my degree in Applied Psychology in UCC and later developed my own regular meditation practice. I have been practising mindfulness meditation for over 10 years now.
Having seen both the scientific research and experiencing for myself the results of a regular meditation practice I decided to pursue a master's degree in Mindfulness-Based Wellbeing in UCC which allowed me to become more familiar with the science of mindfulness and meditation, deepen my own personal practice, and train as a mindfulness teacher.
As an accredited member of the Mindfulness Teacher's Association of Ireland (MTAI) and graduate member of the Psychological Society of Ireland I continue to pursue continuous professional development and I adhere to both associations' codes of ethics.
Special area of interest:
I enjoy working with a broad variety of people but my special interest is in supporting those who support others. This includes teachers, doctors, nurses, mental health professionals, parents, carers or those who regularly find themselves being the one friends and family turn to when they need some to lean on.
Learning to manage stress and develop tools for self-care is especially important for anyone who falls into this category because as the saying goes "You can't pour from an empty cup".
SPECIAL RATES APPLY FOR INDIVIDUALS AND ORGANISTATIONS LIKE THIS ON ALL COURSES/ONE-TO-ONES/TALKS/WORKSHOPS ETC. PLEASE CONTACT ME FOR DETAILS
In-person sessions are available at the Natural Clinic on Saturdays while online sessions can be accommodated on weekdays. Group courses and retreats will run regularly throughout the year.
Feel free to get in touch for further information or to book a free 30 min consultation which can be done in person or online.
Prices:
Initial Consultation: FREE
In-Person One-to-One Session: €70
Online One-to-One Session: €60
If you are interested in attending sessions but feel that the cost is a barrier, please feel free to get in touch as there are concessions available. Access to mindfulness is for everyone, regardless of financial circumstances, so please let me know if you would like to avail of these.
Phone: 0877733627
Email: goldenalfie@gmail.com
Instagram: https://www.instagram.com/alfiegolden_mindfulness/
Facebook: https://www.facebook.com/profile.php?id=100091534676170
Book your Mindfulness Appointment below