What is mindfulness?
Mindfulness is a natural, trainable human capacity. It is the ability to be present in our lives by non-judgmentally observing our bodies, minds and our surroundings. More than just a way of training ourselves to focus, it also encourages the development of curiosity, kindness and compassion. We cultivate mindfulness by intentionally taking the time to connect with our bodies and minds through formal meditation practice and informal mindfulness exercises.
Mindfulness training is not therapy, but can be of great benefit in helping us to live more skillfully, nourish ourselves, build resilience and connect more deeply with ourselves and those around us.
"As long as you are breathing, there is more right with you than wrong with you" Jon Kabat-Zinn
Alfie Golden MSc., B.A.
Mindfulness and Wellbeing
What I offer
Sessions are centred around guided meditation and reflection along with learning about how the brain, body and mind interact with each other and our environment. Sessions can be tailored to your individual interests/needs.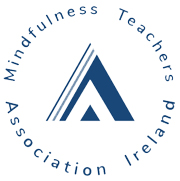 Topics/Themes covered in typical mindfulness sessions:
Waking up from automatic pilot
Learning to savour pleasant experiences
Mindful communication
Mindful eating
Stress and how it affects the body and mind
Learning to respond skillfully in stressful situations
Mindful movement
Building a lasting mindfulness meditation practice
About Me
I first became familiar with mindfulness and meditation while studying for my degree in Applied Psychology but only after graduating developed my own regular meditation practice. I have been practising mindfulness meditation for over 10 years now.
Having seen both the scientific research around the benefits of mindfulness and experiencing for myself the results of a regular meditation practice I decided to pursue a master's degree in Mindfulness-Based Wellbeing in UCC which allowed me to become more familiar with the science of mindfulness and meditation, deepen my own personal practice, and train as a mindfulness teacher.
As an accredited member of the Mindfulness Teacher's Association of Ireland (MTAI) I continue to pursue continuous professional development and I adhere to the association's code of ethics. More on the MTAI can be found here https://mtai.ie/.
In-person sessions are available at the Natural Clinic on Saturdays while online sessions can be accommodated on weekday evenings, Fridays and Saturdays.
8-week Mindfulness-Based Stress Reduction courses will be running occasionally throughout the year.
I also facilitate workplace-specific mindfulness courses.
Feel free to get in touch for further information or to book a free 30 min consultation which can be done in person online.
Prices:
Initial 30 min consultation FREE
One hour one-to-one session €75
If you are genuinely interested in attending sessions but feel that the cost is a barrier, please feel free to get in touch as there are concessions available.
Access to mindfulness is for everyone, regardless of financial circumstances, so please let me know if you would like to avail of these.
Phone: 087 7733627
Email: goldenalfie@gmail.com
Book your online Mindfulness session below.