"I have a special interest in how stress affects our bodies, physically, mentally and emotionally and how massage therapy and reflexology can benefit the whole body holistically.
All of my treatments are tailored to your individual needs. A variety of techniques from various therapies may be integrated into your treatment where appropriate to ensure optimal benefit from each session. "
Andrea has had the privilege in treating a lot of women on their fertility journey, and different stages of pregnancy.
She has seen the deep, profound relaxing effects reflexology has had on their bodies both physically and emotionally during the different stages of pregnancy and from her own personal experience too.
Appointments: 086 3290884, Email info@andreadepaor.ie, Or contact the clinic at info@thenaturalclinic.ie
Andrea started her career in holistic studies 20 years ago. She offers a holistic healthcare approach that provides therapeutic body treatments and aftercare management to people, to help them on the right path to better health. Andrea has had her own practice for over 10 years in Cork. She has studied and worked both in Ireland and abroad where she has gained a wide range of knowledge and skills from her experiences and studies. Her main focus is on each individual's therapeutic needs. The treatment is tailored to those needs with a variety of techniques from various therapies, that may be integrated into the treatment where appropriate to ensure optimal benefit from each session.

Andrea is a full member of ANMT, you can claim all or part of the cost of a Massage treatment from LAYA Healthcare subject to your policy.
She is also a member with The National Register of Reflexologists Ireland (NRRI), working with various insurance companies, many policies cover the cost of a reflexology treatment. (VHI, Laya, Irish life).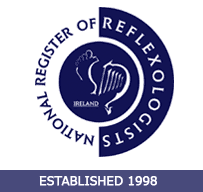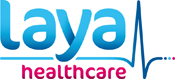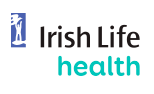 Therapeutic Massage
Therapeutic Massage is a combination of relaxation massage based on traditional Swedish massage, and remedial massage, to not only relax your whole body but at the same time, work through some of the muscle issues or soft tissue pain you may be experiencing.
Whether your need is to have a moment of relaxation, reduce muscle tension or attain relief from chronic pain, a therapeutic massage can enhance your overall sense of emotional and physical well-being.
Therapeutic Massage can also be used as a preventative treatment, allowing the muscles to rest, relax, revive and recover from the daily demands we place on them during our activities of daily living.
The aim of massage therapy is to release tension trapped within the muscles, nerve compression, joints and connective tissue while also decreasing pain, improving body functions and having positive psychological benefits.
People of all ages can benefit from therapeutic massage.
In some cases, massage is recommended by a health professional and may be performed as part of a larger treatment plan. For example, someone attending physiotherapy for an injury might have a regular therapeutic massage to loosen muscles, improve muscle tone, and increase their flexibility.
People can use therapeutic massage as a standalone treatment.
Some people, such as athletes, labourers or stressed out office workers, and busy parents, receive regular therapeutic massage to keep themselves in good physical condition.
* Tui Na Acupressure massage, NMT, are some of the techniques that may be integrated into the session when needed for optimal benefits.
Benefits of Massage Therapy
Reduces stress and increases relaxation
Releases muscle tension and soreness, and the pain it causes
Improves stiffness in the joints, improving general flexibility
Improves sleep patterns and insomnia
Restores energy levels
Improves circulation, and lymphatic drainage, improving skin tone
Assists natural healing
Lowers blood pressure
Calms the nervous system and stimulates the immune system
Emotional comfort and stress management
Increased body awareness
Indian Head Massage
Indian Head Massage is based on the Ayurvedic system of healing which has been practised in India for over a thousand years. The aim of Indian head massage is to release the stress that has accumulated in the tissues, muscles and joints of the head, face, neck and shoulders. It is used to help reduce stress, fatigue and increase mental clarity. It is also especially good for relieving headaches, migraine and sinusitis. It can improve sleep patterns, help reduce anxiety,
improves blood and lymphatic circulation, and relieves eye strain. This treatment is deeply relaxing and will leave you feeling more energised, rejuvenated and revitalized.
Reflexology
Reflexology is an ancient holistic therapy. It involves stimulating pressure points in the feet to enhance the health of the body's organs and harmonise energy flow within the body, revitalising and enhancing your total health and enable homeostasis. Reflexology benefits are wide ranging and have been shown to be effective in reducing stress, improves sleep patterns, insomnia and fatigue, helps with headaches – particularly if stress related, digestive problems such as IBS, constipation, and poor digestion. As well as menstrual and menopause problems and much more.
Pre-Natal Reflexology
Suitable from the 2nd trimester, right up to due date and beyond.
Pre-Natal Reflexology is a wonderful therapy that can be used safely during pregnancy and post pregnancy. It can also help prepare the body for labour by balancing the body's systems, especially the endocrine system which is responsible for the secretion of many important hormones. It can help soothe, relax and prepare your mind and body for birth and help maintain
overall health.
It can be helpful for the following symptoms during pregnancy:
Constipation, indigestion & nausea
Decreases stress levels and anxiety
Oedema ( fluid retention and swelling )
Hemorrhoids
Sciatica, backache and general aches and pains
Urinary tract infections
Sinusitis, head colds and headaches
Leads to better sleep and more energy levels
Many policies cover the cost of a reflexology treatment. Insurance claims are subject to the specific terms and conditions of your policy. (VHI, Laya, Irish life).
Thai Foot Massage
Thai Foot massage works on similar principles as Reflexology covering the feet and the lower leg. It involves hands on massage and stretching techniques opening the 'Sen' energy lines, along with the use of a traditional Thai massage stick. Pressure is applied on specific reflex points on the feet to stimulate the internal organs, encouraging the body and mind to balance as well as activating the body's natural healing mechanism. The circulation of both blood and lymphatic fluid will be improved and the immune system boosted as well as stimulating the elimination of toxins. This treatment is a wonderful stress reliever promoting deep relaxation. This form of foot massage has been practised for thousands of years and originated in India as part of the Ayurvedic medical system. The version that we see today in Thailand has evolved with both Indian and Chinese influence, along with Far Eastern medical practices. This sharing of knowledge and techniques has been brought about by the spread of Buddhism and the many trade routes throughout Southeast Asia.
Rates
A 60mins session is tailored to your individual needs with usually around 45-50 mins of actual treatment time. Health screen and consultation… Inclusive of first appointment 60 mins 65 90 mins 90 (currently suspended) Buy a course of 5 treatments and get the 6th free. ( must be pre paid in advance or paid in full by the 3rd session to avail of this package) Can't combine with other special offers.
Payment options
Card, Apple and Google Pay, Cash, Revolut, PayPAl.
Card preferred payment option when possible.
Cancellation Policy: At least 24 hours in advance must be given if cancelling or rescheduling
your appointment. Appointment not rescheduled/cancelled and not attended will be charged
100% of the full treatment cost or if on a course of treatments that treatment will be redeemed
and used. Cancellation fee does not apply in relation to COVID-19.
Book an appointment with Andrea now