My name is Anita Kirby. I am a Pure Trichologist. It is my job to help people who suffer from problems with their hair and scalp and I have bee working in the hairdressing industry for over 40 years. During this time I came across many people who suffer from a variety of different problems with their hair and scalp and it was these encounters that drove me to become a qualified pure Trichologist with the Trichological Society of London.
Hair and scalp disorders can range from things as simple as an itchy or dry scalp all the way up to hair loss.
I see and help many types of people, be it male, female and even children with both common and rare or unusual scalp and hair conditions.
The main thing that I've realised is that almost all hair and scalp conditions, particularly ones of a more serious nature, such as hair loss can have a huge affect on self-confidence, self-esteem and the stress this can cause often may lead to aggravation of a condition.
It is important that when you notice a change in your hair or scalp that is causing you distress that you seek advice from a qualified and reputable Trichologist as all too often we see extreme cases where had a patient been seen and treated by an expert dedicated to this field alone long term or permanent damages may have been avoided.
I carried out my studies of Pure Trichology to become the first fully qualified L.T.T.S Trichologist in Ireland. This work can be very sensitive, and integrity and honesty are my foundations.
If you wish to make an appointment please don't hesitate to contact me or reception at the clinic via phone or email and you can also book me online via the link below.
<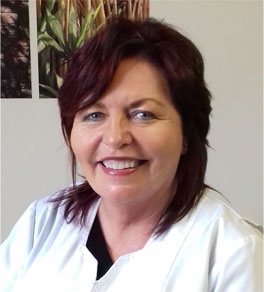 Below is a list of commonly known hair and scalp problems which are examples of
the many conditions which can be diagnosed and treated here at Trichology Ireland:
Alopecia
Dandruff
Contact Dermatitis
Eczema
Female and male hair loss
Hair problems
Hair and scalp damage
Postpartum Hair loss
Psoriasis
Seborrhoea dermatitis
Stress related Hair loss
Scally Itchy scalp
Book an appointment with Anita
Initial Consultation (45 mins): €100
Session (30 mins): €60