Michele Walton - Holistic Massage, Deep Tissue Massage, and Aromatherapy
I grew up with complementary medicine so it was natural for me to start exploring natural therapies. I qualified as an aromatherapist over 20 years ago and worked at various clinics and a hospital in London. I originally worked as a lawyer in large firms in London and used aromatherapy for stress relief and treating minor ailments on myself so I understand the benefits of working with the oils and how they contribute to maintaining wellness.
Call Michele Walton On 0857381394
Contact The Natural Clinic Reception on 021 4311 977
Holistic Massage €60 (1-hour treatment)
My approach can help de-stress and release knots and tensions in your body. Depending on your needs, I can use a light touch or give a deeper massage for more strenuous issues.
A recent study (Cedars-Sinai Medical Center) shows that holistic massage is more than just relaxation.
Massage decreases stress hormones cortisol and arginine vasopressin. It also helps increase oxytocin, a hormone that increases feelings of contentment and reduced stress. Most importantly, massage has been proven to increase the number of lymphocytes (white blood cells) by as much as 70%. White blood cells are a key part of your immune system.
By taking massage, you can increase your white blood cell count, helping your body respond more quickly to illness and infection. This can help prevent and reduce the risk of bacterial infections such as coughs, infections, rashes, swelling, etc. As well as reduce the risk of viral infections such as colds, flu, and other issues, as well as fungal infections and sepsis.
1 hour session €60
Indian Head Massage €50 (45-minute session)
This approach can help relieve head and jaw pain, sinusitis and other head-neck related issues. Depending on your needs, I can use a light touch or give a deeper massage for more strenuous issues.
45min session €50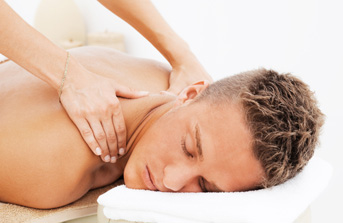 Natural Lift Facial Massage €50 (45-minute session)
This technique works on the muscles of the face to rejuvenate the skin, alleviate bags under the eyes or puffiness, soften fine lines, release signs of tension and stress and can increase blood flow to promote health
It works on the chakra points of the face which can have an effect on the overall body. It can also help with sinusitis and other issues.
45-minute session €50
Aromatherapy €70
Aromatherapy is the practice of using the natural oils (known as essential oils) extracted from flowers, bark, stems, leaves, roots or other parts of a plant to improve psychological and physical well-being.
The inhaled aroma from these essential oils is widely believed to stimulate brain function. Essential oils can also be absorbed through the skin, where they travel through the bloodstream and may promote whole-body healing.
The essential oils can be used in a variety of ways including vapour inhalation, massage, baths, compresses, creams and salves. I also work with hydrolats which are plant waters produced from the steam left over when an essential oil is made by distillation. Hydrolats can be used where essentials oils are not appropriate for example on babies, the elderly or people with very sensitive skin.
Aromatherapy Session €70
Call Michele Walton On 0857381394
Contact The Natural Clinic Reception on 021 4311 977
Book your session now