Hello and welcome! My name is Philippa Swalbe. I am a qualified therapist in the areas of Biomagnetism and Bio Magnetic Pair Therapy, Nutritional Therapy and Physical Fitness & Personal Training.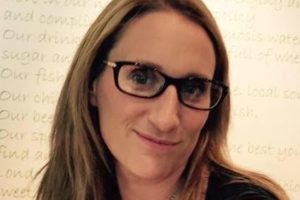 Who I am
As a busy mother of 3 boys, I share my home with them, my husband and a diversity of animals in county Cork. I love living in the countryside close to nature within in a small community. My journey in the area of health therapy began in 2011, when a loved one became unwell and we could not get any answers or solutions from the traditional medical pathways. Previous to that my professional career enabled me to combine both my love of travel and working with people.  
My story to-date
Having spent 3 years studying, in 2014, I qualified from the College of Naturopathic Medicine (CNM) as a Nutritional Therapist. I had also during this time combined this learning with an understanding of physical body by studying to become a personal trainer. Once qualified, I was keen to continue my learning through the deeper exploration of alternative healing therapies and completed another program with the institute of functional medicine in 2015. In 2016 I went on to study under the world renowned Lyme doctor Dr Klinghardt where I learnt his practice of Autonomic Response Testing(ART). My curiosity in alternative therapies didn't stop there and soon after I discovered Biomagnetic Pair Therapy which is where my passion lies. So, I have spent the last number of years developing my skills and gaining experience in delivering Bio Magnetic Pair Therapy. After traveling internationally to complete my professional development and training in the field of Biomagnetic Pair Therapy , I'm currently qualified in levels 1 & 2 and also as a Neuro Ncode  level 1 and 2 practitioner. My goal always is to strengthen my knowledge as a health practitioner to the potential ways of supporting the individual to remain healthy and fight off disease. Having invested in multiple areas of study, now enables me as a practitioner to combine my knowledge and training. This offers a unique insight to each individual case and increases the benefit to each of my clients.
Biomagnetic Pair Therapy _ how does it work?
Biomagnetic Pair Therapy is a new revolutionary, therapeutic approach to healing that differs from Traditional Medicine, Homeopathy, Herbs.
It is also a Therapy free of side effects, perfectly compatible with any other traditional or alternative practice.
Biomagnetism studies, detects, classifies, measures and corrects the fundamental alterations of the pH of living organisms. When the pH is balanced it immediately regulates and corrects the infectious pathologies. This new therapeutic criteria is able to identify the origin of viral and bacterial diseases, as well as glandular dysfunctions caused by pathogenic microorganisms in the organs.
Biomagnetism consists on applying magnets with well-defined power of medium intensity to balance the pH in certain areas of the body. The therapy is also successfully used to find the origin of a person's problem, it classifies new pathologies that can be treated, even if those new pathologies have not developed any symptoms yet. Furthermore, the therapy is used to prevent specific chronic, complex, degenerative diseases, syndromes and tumors that affect a person's health. Current practices of traditional medicine target the symptom or degenerative signs that are caused by a single pathogen and do not target additional pathogens that are also part of an illness process.
The admirable simplicity of this system allows working with powerful but inoffensive magnets of different forms from which amazing results are obtained. The dysfunctions in the organs that support the distortions of the pH are balanced by a phenomenon called depolarization. This phenomenon is obtained by applying a magnetic field of the same polarity to each of the biomagnetic poles. This confronts the charges of the BMP and cancels, neutralizes the charges. Finally, the healing process occurs when the pH is balanced and reaches its optimal level that determines the well being of the person, which before the therapy was altered by the presence of pathogenic microorganisms that distorted the levels of acidity and alkalinity (pH) of the organs. This is what sustains the bio-energetic phenomenon.
It is important to note that each therapy session is pain free, non-invasive and is completed while the person is in a relaxed position.
Benefits of Biomagnetic Pair Therapy:
Chronic Lyme disease & Co infections:

Babesia, Bartonella, Mycoplasma pneumonia, Rickettsia, Chlamydia pneumonia, Ehrlichia & Epstein barr virus.

Autoimmune disorders

: including multiple sclerosis, rheumatoid arthritis, fibromyalgia and Lupus.

Cardiovascular conditions

: including arteriosclerosis, cardiomegaly and hypertension

Dermatological diseases

, including psoriasis, eczema, acne.

Fungal and viral infections:

including candidiasis and herpes

Gastrointestinal problems,

including colitis, irritable colon, Crohn´s disease , diarrhoea and gastritis

Genitourinary conditions:

including recurrent kidney infections and cystitis.

Glandular dysfunctions:

including thyroid, parathyroid.

Gynaecological disorders

: including dysmenorrhea, amenorrhea, infertility

Hepatic conditions

: including hepatitis, cirrhosis, fatty liver

Muscular pain:

including back and cervical and chronic joint pain.

Nervous system disorders:

including migraines, epilepsy, anxiety, insomnia and chronic fatigue.

Respiratory conditions

: including infections, influenza, asthma, bronchitis, laryngitis and sinusitis.
As a qualified practitioner my services cover the full range of topics outlined above alongside with new and emerging areas of health. A lot of my current work deals with the impact of Lyme disease & Co Infections
however no two treatments are the same. I am fortunate to be in a position to support a diverse range of clients with various health needs.
The therapy process _What to expect?
The first therapy session is always the longest as it offers the individual an opportunity to gain:
an understanding of how the therapy works.

what to expect after a treatment?

Ask questions etc

Actual Treatment then includes the identification and treatment of the health issues
It also enables us to discuss and explore the individual health history and give them an opportunity to ask questions at any stage. The first session can run over an hour while the majority of session after this would be 40 minutes, however enough time is always available to enable the needs of the individual to be met. Drawing on my nutritional and fitness background I am also available to offer advice, guidance and support in this area which is included within the therapy session.
Cost: €120 per session
Family of Clients _ Who I work with?
I love the diversity of working with a wide range of people, including infants, children, teenagers, young and mature adults. I currently work with individuals from all over Munster, traveling from different counties including Galway, Roscommon, Cork, Waterford, Kerry and Tipperary. Each of my clients are treated in a holistic manner honoring each as a unique individual. The treatment is completely confidential and each individual is treated with respect and dignity throughout the process.
Culture of engagement _ What drives the work?
Like most people while I value the health professionals currently working within the Irish system I have not always enjoyed a positive experience within the traditional health services. That is why my engagement and therapies are offered through the core values of mutual respect, honesty, and the development of trust and my promise to truly listen to each individual. My aim always is to create a safe and comfortable environment which enable the individual to be heard so that they can share their story and lived experience.  
Client feedback _ the lived experience
Please find outlined below some feedback from my clients for a full review of feedback on my therapies please check out my Facebook page Biomagnetism/Biomagnetic Pair Therapy Cork, Ireland- Philippa Swalbe
"My partner and I went to Philipa for biomagnetic pair therapy and would wholeheartedly recommend her. A great mix of care and professionalism, her knowledge is very impressive."
"Having met Philippa a number of years and always impressed by her knowledge of nutrition and maintaining good health, I was keen to experience biomagnetism when I learned that she had trained as a practitioner. The jigsaw pieces of my health journey over the last twenty years were finally put together. I cannot recommend Philippa highly enough!"
I have been diagnosed with Prolactinoma 4 years ago. (It's a tumor on pituitary gland, which is classed as a brain tumor). It interferes with fertility, gives you horrible headaches and at one point I was loosing my vision and just felt unwell most of the time. Loads of medication, blood tests, a ct scan, 2 MRI and 6 specialists later no one was giving me any answers. Last specialist seemed to be onto something as he changed my medication on the first visit and just seemed to be eager to fix me. I have. I had 6 or 7 sessions in total and tormented Philippa with a million of questions:) Today I went to my specialist to review my last MRI that was done end of April.. he told me the best news-I am tumor FREE! Not very confidently he said it was medication, but I told him that I know in my gut it was the magnets. There's still a long road ahead for me, but I couldn't be happier! I cannot thank Philippa enough and I will be forever grateful. cannot recommend her enough x".
"I had been feeling out of sorts for years and was running out of patience with my doctor and "specialists". Unfortunately, my diagnosis through Philipa was not good it was Lyme, along with a good bout of co-infections. Bloods eventually confirmed Philipa's diagnosis. Today both myself and Philipa parted in great spirits and beaming from ear to ear. I am in remission!! Thanks to Philipa for "fixing me", my quality of life and appreciation for life has dramatically improved. I highly recommend this therapy along with correct nutrition, hydration, rest and exercise. I am that impressed, my son will be attending her clinic soon."