I know from my own experience that change can be difficult and challenging. I also know that nothing changed for me until I changed. I believe I can offer valuable support to you as you take your own unique journey. I work with a range of professional clients and central to my coaching process is to identify each individuals own vision of how they wish to improve their life, relationships or career. This is your opportunity to take stock and really consider what your life could and ought to look like. Attending Life Coaching is the first step towards meaningful and positive change.
Call Brendan Mills On 087-9741493 or
The Natural Clinic Reception on 0214 311 977
What is Life Coaching?
The Life Coaching journey is about moving from where you are now to somewhere that makes you feel more engaged and satisfied with life. My focus is on integrating robust psychological theory, in conjunction with my own personal perspective and experience, in a way that supports my clients. Achieving a life of meaning takes commitment and courage and I work with clients who are prepared to do what is necessary to make that happen. Coaching explores the twin pillars of self-responsibility and self-awareness; it challenges passivity and unleashes the active agent that exists in all of us.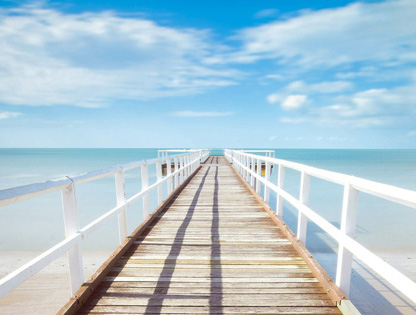 Coaching will benefit those…
• Who want to meet their own expectations
• Who want to feel in control of their life
• Who want to do what they know they should do
• Who want to stop being a push over
• Who want to find solutions that feel like a real breakthrough
• Who are prepared to risk being happy
Testimonials
"I have really got a lot from the sessions with you. You are a truly skilled listener and your empathy and compassion were so therapeutic. Keep up the good work you have a true gift".
– R.B., Master's in Personal and Management Coaching, UCC. 2017.
"Thank you so much again for all your help, your sessions were the catalyst to a "newer" me. I'm starting the year feeling very positive, confident and happier and this is as a result of what you taught me last year and how to listen and manage my mind better".
– Ciara, Cork City, Jan 2016
Brendan is an excellent coach. He has a relaxed and engaging manner, which immediately put me at ease. I felt listened to and was impressed by the skill with which he gently explored pertinent issues. As a student on the Master's in Personal and Management Coaching at UCC I found Brendan very supportive in helping me address issues and my only regret is that I did not avail of his support earlier in the year!
-Dolores McCloskey, July 2016
My Fees
Your first consultation is €60. This session will give you clarity on where you are right now and what are the best options to support you and create positive change in your life.
My standard fee is €80 per session
Discounted student rate is €70 per session
I recommend a minimum of 4 sessions.
Coaching does require commitment and a genuine determination to embed new practices. During this programme, I will help you get the clarity and insights you need to begin the journey towards meaningful change in your life.
Workshops
I have vast experience in group facilitation and reflective practice, working with teams in a professional work setting.
Reflective Practice
Reflective practice promotes a psychological approach that encourages reflection-in-action, and reflection-on-action, a thinking environment, a learning environment, unstructured within reason, which encourages problem-solving and critical thinking skills within the team. The recommended format is a ninety minute facilitated meeting approximately every four weeks with a small staff team, generally 4-6 participants.
Cost €150.
Full day "Coaching for Resilience" Facilitated Workshop
"People's lives demand constant creativity and responsiveness to self, others and external situations". (ABPRO, Resilience Programme of Ontario, 2016)
The trajectory of our lives is greatly influenced not just by what happens to us, but how we respond to what happens to us. This training workshop encourages participants to recognise how they are being impacted by their work and to develop skills to manage their own stress. It is an experiential workshop that focuses on research based practices and traits that strengthen resilience and emotional intelligence.
Cost €795.
"Brendan is an excellent trainer and facilitator and has provided a number of very valuable training sessions to our staff over the past number of months in the area of developing resilience. I have found him to be highly sensitive and intuitive in his understanding of the potential complexities of challenging issues, matched by an approach that is flexible and adaptable, tailoring his content and style to the context and issues as they arise. Brendan is both enthusiastic and competent in his area of expertise and I would have no hesitation in highly recommending him to any organisation".
– Niall Horgan. Threshold, Regional Manager, August 2016.
Book your session now