Catherine Clooney B.A.(Hons)., M.A.R., M.N.R.R.I.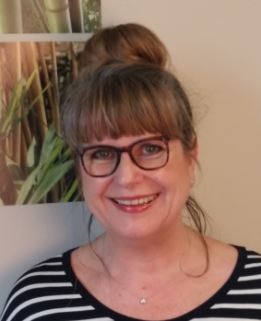 Facial Reflexology
Facial Reflexology
I have trained in Facial Reflexology with Danish Reflexologist, Lone Sorensen. She was the first European Reflexologist to develop this treatment from Vietnamese acupuncture points and facial maps combined with South American facial maps. It is one of the most de-stressing and relaxing treatments that I have experienced.
Tired of looking and feeling tired?
Do you want to feel and look brighter and fresher, healthier?
Why not let how you feel on the inside reflect how you look on the outside?
Look years younger, naturally. I can show you how.
Catherine Clooney Facial Reflexology
ABOUT CATHERINE
Over thirteen years ago, I was working in a fast paced corporate environment in Central London, feeling and looking stressed, working long hours and not taking the best care of myself. I knew that my life had to change but I wasn't sure how. Receiving reflexology was my 'eureka' moment, it helped me with my stress levels, sleep patterns, digestive issues and how I looked. It changed everything, literally!
Facial Reflexology works on the same principles as foot reflexology but with an added bonus. How you look!  The organs and systems of the body are reflected on the face as well as the feet. Reflexology is a deeply relaxing therapy which promotes wellness, it encourages the body to begin the healing process.  Reflexology does not claim to diagnose or cure, however, it has been associated with many health benefits.
Wellness
Facial Reflexology works on acupressure points and reflexology zones on the face to promote wellness within the body, helping the body to reach a state of healing and balance. Facial Reflexology uses a healing touch that is nurturing and transformative, encouraging an inner shifting that can also soften the face and brighten the complexion.
"Catherine is wonderful. I cannot recommend her enough. My migraines and sinus problems have improved immensely since treatments carried out by Catherine".
Debbie Hayes
Book now for the 60 minute Wellness Treatment  75 Euro
A 90 Minute Treatment is also available. Please contact Catherine to book.
Lifting & Wellness-@ZoneFaceLift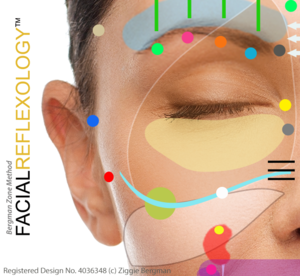 This powerful natural therapy combines Lifting and Wellness in one treatment. Adding advanced lifting massage and the use of Jade Gua Sha Facial Tools to the Wellness treatment results in a complementary therapy that can take years off the way you look. For the most effective results, I recommend the 12 week @ZoneFaceLift treatment programme.
"Life just has not been the same since Catherine moved back to Ireland! Her treatments are sorely missed! I started doing foot reflexology initially and then quickly moved on to the facial reflexology which is fabulous! Not only is it relaxing and eases
anxiety, it's a great facial and reactivates your skin tone and makes you look fabulous!"
Book now for the 60 minute @ZoneFaceLift treatment   90 Euro
Book now for the 90 minute @ZoneFaceLift treatment    130 Euro
Contact Catherine to find out the many benefits of the 12-week programme and about your investment in it.
086 724 6677
catherineclooneyreflexology@gmail.com
Zone Face Lift.™
A 12-week programme that can possibly take 10 years off the way you look. This treatment combines pressure point massage with Native American healing techniques, Asian body mapping, meditation and herbs to promote wellness and healing in the body from the inside out. Quartz crystals are used for their cooling and healing properties, Jade Gua Sha Tools and Facial Roller techniques are used for lifting and tightening effects. Indian Head Massage techniques are also used as part of the treatment, to release tension that is held in the head and neck.
The 12-Week Zone Face Lift™ programme can slow down the ageing process. For some clients, it can eliminate the need for Botox and offers a natural alternative to dermal fillers. I also incorporate hand or foot reflexology into the treatment to make it even more therapeutic. You will be given tools and strategies to use at home over the 12 weeks and for life. @ZoneLifeLIft!Read more on Zone Face Lift.
"– everyone is commenting on how well my skin is looking, with several people asking me where I've had my 'work' done . I have never had Botox /filler or any other cosmetic surgical treatment but I agree facial reflexology has rejuvenated my skin significantly … I could not recommend Catherine highly enough & will continue to attend her … Therapeutic, relaxing & facelift effect with her treatments … And Catherine is the most friendly sincere person .. What's not to love !!"
Suzanne Brett
Invest now in the 12 week @ZoneFaceLift treatment programme and receive the Jade Facial Tool and a Facial Oil that you will use at home. Plus your last treatment is a gift. You will also receive other gift and information during your transformative 1@ZoneFaceLift 2 week programme. Have a chat with me about loving the way you look and feel, naturally.
086 724 6677
Book your session now