Facial Reflexology Clooney Concept (FRCC)
Stressed? Can't sleep? Feeling anxious? Sinus problems? PMT? IBS?
FACIAL REFLEXOLOGY is a wonderfully relaxing treatment that can support your body while helping to clear blockages that might be causing certain health issues. It helps your body to reach a state of balance. Working on the same healing principles as foot reflexology, it has the added bonus of brightening the complexion. How great is that?
Facial Reflexology is deeply relaxing. It can be surprising to realise how much tension builds up in the muscles of the face, which can reflect on how the body feels, that can also work in reverse, how our body feels can reflect on our face.
Daily use of your face to chew, talk, laugh, grimace, frown, express and suppress emotion all result in an accumulation of muscle tension that Facial Reflexology can dissipate. Which leads to achieving a corresponding improvement in your health, as organs and systems within the body have corresponding areas that reflect on the face.
In this way, Facial Reflexology works in the same as foot reflexology. However, with Facial Reflexology, you are working closer to 'the powerhouse', the brain and the central nervous system.
'Gua Sha Glow' Programme
One-off treatment & the wonderful 6 & 12 Week Programme
Tired of looking tired? Are stress and tension showing on your face? Would you like to feel, and therefore look, fresher and brighter? This is such a great support for women who are going through changes in their lives.
Feel relaxed from the first treatment. Feel your health issues start to change. Feel your complexion lift and tighten. Feel your confidence start to improve with each treatment. Feel supported and nurtured.
'Gua Sha Glow', is a natural, holistic programme that will help you to feel and therefore look fresher and brighter. 'Glow' from the inside out. We will work together over 12 or 6 weeks to change the way you feel and look. Lift your spirit and your appearance.
Using Facial Reflexology and mindset tools, adding lifting facial massage, jade and quartz facial stones, you will also receive tutorials on how to use the facial tools yourself at home, in a ritual that will take only one minute.
You will have an amazing treatment once a week for 12 weeks, contact from me on a regular basis and so much more to help you reach your goal. Each time you come for your treatment we will add another gift for you to take with you. Within the programme, we can choose which facial tools to use, acupressure points to stimulate and give you a wonderfully relaxing but powerful treatment. Nurturing and supporting you in so many ways. You will feel better, healthier and look years fresher and brighter. We can use mindset tools to work on how you feel, to see where your stressors are and how we can work together to manage those. I am here for you. Catherine xx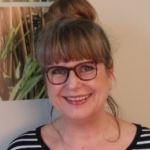 About Catherine…
Having been a Reflexologist for the past 15 years and a Facial Reflexologist for 10 years, I believe that what we experience and learn along the way, shapes us and makes us who we are. I am inquisitive, love to learn and add to my skills but also develop my own work based on what I have learned and experienced during my lifetime. I have seen what works for my clients, how they benefit from the treatment I provide. I have honed my learning and experience to develop Facial Reflexology Clooney Concept. I am delighted to provide this treatment to clients and also provide training in this modality to other Reflexologists..
Book your session now