Food has changed my life. Before studying Naturopathic Nutrition, my diet was as bad as anyone. Working in hospitality, I believed that the answer to good taste was: sugar, flavourings, fat — and lots of it! The food I cooked was tasty, but, my health wasn't the best. I was four stone overweight, suffered from ongoing backaches, low energy and digestion problems. I decided things needed to change.
As I implemented what I was learning in college, I started feeling better and better. I lost the extra weight I was hauling around every day, my back was less sore, I was feeling healthier.
The thing that changed my life most was my mood. I started feeling happy again, didn't feel the need to binge eat anymore, and have been feeling very positive ever since!
The best part is, I found ways to make my meals taste just as good as before while using therapeutic foods to support my health. My aim is to make my client's lives as easy as possible with a food-first approach, client-centred care and plenty of easy cooking tips.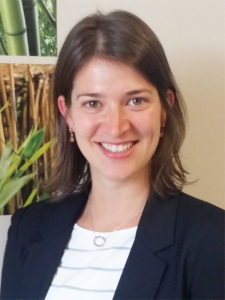 This is Nutritional Therapy, an evidence-based approach that I use to support your health and help you reach your full potential through personalized nutrition.
I teach you to work with the natural systems of your body with simple recipes and therapeutic foods to reach optimal wellbeing.
What do I specialize in?
Digestive issues
blood sugar imbalance
diabetes
fatigue
anxiety
Depression
Arthritic issues
Skin conditions
and more…
When following any of my tailor-made dietary programs, you may also see/feel improvements in:
– Digestion: relieved constipation, bloating, IBS-like symptoms, reflux and diarrhoea.
– Cardio-Vascular health: reduce cholesterol and blood pressure.
– Nervous system: improved sleep and relaxation, decreased depression and anxiety.
– Weight: weight loss, weight gain or maintenance.
– Warning: my enthusiasm for cooking and creating healthy meals may result in a (new) interest in cooking and experimenting with new tastes…
Book an appointment now
Individual 1-hour Consultation: €90
Natural Slim 9-week Program: €250 (one-time payment, includes 3 consultations)
Contact us if you would like to arrange an appointment for another day outside of this schedule.