Kinesiology Treatment in The Natural Clinic
We are seeking a Kinesiologist to take this space in the Natural Clinic. We are seeking someone who works with children and/or adults. A practitioner who can relate with clients and have a mutual understanding. We want someone who enjoys doing what they do. If you think you might meet this criteria, please contact us.

We are seeking someone whose primary toolkit is kinesiology.
Kinesiology at The Natural Clinic, Cork
Advanced acupressure techniques – unique to kinesiology – are used to isolate and resolve stress or problems, at the mental, emotional and physical levels. Safe and non invasive kinesiology techniques, such as acupressure (no needles!) are then used to resolve these stresses. The effects can often be immediate and are always long lasting and hugely positive.
When you reduce stress activity in the mind, the knock on effects are noticed in your body, in your emotional state and in your behaviours. The changes in one area resolve all of the others, and the changes can be profound.
What can kinesiology treat?
Kinesiology can be used to successfully treat Depression, Anxiety disorders, obsessive compulsive disorders, Phobias and ADHD. Kinesiology is also extremely effective at dealing with emotional issues such as anger management, grief, worry and fears. Since your emotions affect your behaviour, the results of working in one area will affect the others. When you resolve a particular pattern of behavior, you also resolve the emotional and mental aspects associated with that behaviour. The results allow for a huge expansion in your potential to improve your life at all levels.
About the Natural Clinic
If you are a Kinesiologist seeking a professional environment in which to expand your practice, please contact Leonard on 021-4311977.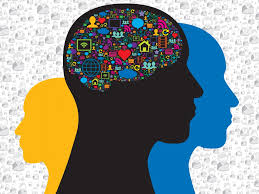 Kinesiology
Kinesiology
Advanced kinesiology techniques to locate and resolve stress within the brain, creating permanent and positive change.
CALL THE NATURAL CLINIC 021-4311977