Kinesiology with Michael Mulcahy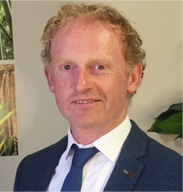 About Michael
Kinesiology is where my healing journey took off. After a few years of training, I qualified as a Kinesiologist in 2014. This was the foundation for my passion in helping people. Suffering from anxiety for more than half my life, I know and understand the pains both children and adults can go through, and the challenges they face on a daily basis.
Whether you were referred to this Kinesiology programme through a family member or friend, or you've stumbled upon it while searching for solutions… I am pleased to introduce you to the kinesiology programme designed to help you:
Re-Ignite Your Body's Innate Energy, Soothe Digestive Issues and Ease Headaches… So You Can Get Back to Enjoying Your Life.
Have you found recently that you're just not 100%? Perhaps some mornings you wake tired. Or you're in a slump by early afternoon, or you rarely feel you have the "get up and go" to do the things you used to love.
Many of my clients also experience digestive issues such as acid reflux, IBS, heartburn or stomach ulcers. Or they feel their concentration and memory have declined recently, which is a big worry for them.

Have you used coffee, medication or supplements to help with these symptoms? My clients report that these can help — but the underlying issue doesn't seem to be going away.
When you're just not feeling yourself, there's little joy or excitement, and the days start trudging by… You find yourself asking—
"Is this the way it's going to be from now on?"
Thankfully, you can experience relief from these symptoms through Kinesiology — an effective method to facilitate healing and rebalance your body's energy levels.
During this Kinesiology programme you will:
Boost your energy levels — so you can feel excited about activities again.

Enjoy deeper, more restful sleep, so you wake feeling replenished and energised each morning

Alleviate digestive issues such as acid reflux, constipation, IBS or tummy pains, so you can enjoy your food without worry of being woken up at night from discomfort

Soothe headaches, body aches and pains that often accompany these symptoms

Address fatigue, thyroid issues, and sinus issues if they are present in your body
If you feel permanently plagued by low energy, fatigue, and digestive issues…
It does not have to be this way for you. You can feel refreshed in the morning after a night's sleep, you can be happy within yourself again and in your relationships with your loved ones, you can enjoy your food again without the thoughts or fears of getting acid reflux or stomach pains. And you can get out and enjoy activities again — without the aches and pains.
Feeling is believing…
Most of my new clients come to this kinesiology programme through referral. If this applies to you, you've already heard and seen for yourself what is possible. Why not feel it for yourself?
Let's get your batteries recharged
The initial consultation is €100 euro and lasts up to 1.5 hours.
Follow up sessions for this programme are €80 euro and last up to 1 hour.
Book an appointment below, or call 021 4311977
Get Your Energy Back — Book Your Place
Initial consultation is €100 euro and lasts up to 1.5 hours.
Follow up sessions for this programme are €80 euro and last up to 1 hour.