"Your health is your greatest wealth" – Mahatma Gandhi
I'm here to help you relax, recharge and reduce the stresses of modern life and the negative effects on your health and wellbeing such as muscle pain and tension, insomnia, poor digestion, headaches, high blood-pressure, anxiety, poor self-esteem and low energy levels. Read more below about how my personal journey, unique training and experience as a Massage Therapist, Reflexologist and Tai Chi & Meditation Instructor make me the best person to help you make Health, Harmony & Happiness a Way of Life. I'd love you to hear from you to discuss your needs and make time just for YOU at The Natural Clinic. And did you know…..STRESSED is DESSERTS spelled backwards after all! Michelle x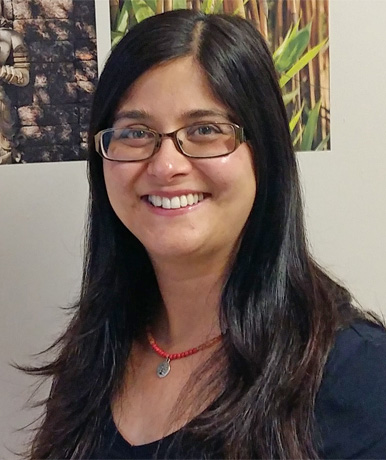 Call Michelle On 086 878 5212
Website: www.EmbodyHarmony.com
Call The Natural Clinic reception on 0214 311 977
"About Touch: Too often we underestimate the power of a touch, a smile, a kind word, a listening ear, an honest compliment, or the smallest act of caring, all of which have the potential to turn a life around" – Leo Buscaglia
Pricing: All Treatments are €65 for 60 mins or €85 for 90 mins and if you Buy a Course of 4 treatments you get a 5th TREATMENT FREE! You can pay by card (or cash of course!).
Health Insurance Claims – I am a fully accredited member of IMTA (Irish Massage Therapists Association) and the NRRI (National Register of Reflexologists Ireland) meaning that you can make claims for my treatments through your health insurer. NB. All claims are subject to the T&C's of your individual policy.
Pls visit my website > www.EmbodyHarmony.com for more details on all holistic treatments and to purchase Gift Vouchers – "Give the priceless Gift of Relaxation"
~~~~~~~~~~~~~~~~~~~~~~~~~~~~~~~~~~~~~~~~~~~~~~~~~~~~~~~~~~~~~~~
Learn more below about the Benefits of each Treatment, My Story and Testimonials from my clients:
Benefits of each Treatment: NB. Your first appointment includes a thorough health consultation to ensure all treatments cater for your specific needs.
MASSAGE THERAPIES:
Heal & Relax (Swedish) massage:
Bliss for the body, let the stress and tension melt away – Often called Swedish massage, through the ancient remedy of human touch with nourishing oils, this nurturing massage brings deep relaxation, soothes the body & mind but also relieves areas of muscle tension and poor flexibility. Great for treating stress, anxiety, poor circulation, insomnia, aches & pains, high blood pressure or just for relaxation. Also softens and tones the skin.
Indian Head Massage:
Intensely relaxing, let the body and mind unwind – An Ayurvedic massage technique focussing on the back, shoulders, neck, head & face. Targeting the entire central nervous system it is deeply relaxing and leaves you feeling energized and refreshed. Great for treating headaches, migraines, stress, anxiety, insomnia, sinusitis, tinnitus and fatigue. Plus muscle tension in the shoulders, neck and face.
Lymphatic Drainage Massage:
A light, relaxing massage to reduce fluid retention and swelling (oedema), detox and boost your immune system and aid healing. Also good for those going through or recovering from cancer treatment or post-surgery / post-injury (see below) or if you have undergone liposuction surgery.
Pregnancy Massage – Suitable after the 1st Trimester/ 3 months into your pregnancy. Can help relieve pregnancy aches and pains, promote relaxation, relieve insomnia and prepare the entire body for birth. Deeply soothing, relaxing and nourishing treatment.
Touch Therapy Massage for cancer care:
Soothing, Safe & Supportive during ANY stage of cancer treatment – Touch Therapy Massage for cancer care (also known as Oncology Massage) is a unique form of massage designed to sooth the side-effects of your cancer treatment – NOT the cancer itself – in a peaceful and non-medical environment, where you can feel like a person not a patient. It is suitable for ANY stage of your cancer journey – diagnosis, examinations and tests, surgery, chemotherapy or radiotherapy as well as post-treatment recovery. Can aid relaxation and sleep, reduce anxiety, ease the likelihood of nausea, and can stimulate antioxidant activity. Please get in touch to discuss your needs and any questions you may have or visit my website www.EmbodyHarmony.com
REFLEXOLOGY TREATMENTS:
Reflexology:
Body balance, health boost & energy flow– An ancient therapy gently working on "reflexes" – pressure points on the feet – that correspond to organs and systems in the body. Extremely relaxing and good for treating a wide range of conditions such as aches and pains, poor digestion, IBS, fatigue, insomnia, anxiety and stress. Can improve sleep patterns, energy levels and general health. Specific conditions shown below can also respond very well to Reflexology:
Reflexology for Fertility – for both men and women:
Balances, stimulates and kick-starts many systems in the body including those relating to the reproductive organs and the endocrine (hormonal) glands, promoting greater health, balance and energy in these areas. It can potentially help couples who have been unable to conceive during this complex and emotional process, and it's well documented that sub-fertility levels are affecting both men and women in equal number.
Reflexology for cancer care:
A safe, soothing and supportive treatment that can help you feel like a person rather than a patient before, during and post-treatment. It can ease the side-effects from your cancer treatment and in addition to the many benefits already listed above it can aid relaxation and sleep, reducing anxiety, eases the likelihood of nausea, vomiting or digestive issues and can stimulate antioxidant activity. Please get in touch to discuss your needs and answer your questions and visit my website www.EmbodyHarmony.com.
PREGNANCY – Pre-Natal Reflexology
Can help relieve pregnancy aches and pains, promote relaxation, relieve insomnia and prepare the entire body for birth. Deeply soothing, relaxing and nourishing treatment.
Personalised Mindfulness Sessions: Combining Meditation, Tai Chi and Chi Kung to suit your needs:
Experience the power of a peaceful mind, the clarity in calmness and the beauty of balance. Based on my many years of teaching classes, these sessions can relieve stress and anxiety, lower high blood pressure, improve digestion, reduce physical tension and stiffness and improve general well-being, confidence and self-esteem. Join me and "lighten the load" of the stressful demands of day to day life. These One-to-Ones can be entirely customized to suit YOUR needs and can combine all the healing arts or focus on one and can also include a mini-massage. No experience necessary – get in touch to create your own "Kindfulness Kit"!
Treatment Add-Ons – only €25 each when added to another 60 min treatment:
Ear-Candling:
Relaxes, relieves, refreshes – This 30 minute treatment uses hollow "candles" – tubes that are made from organic cotton, coated with a thin layer of beeswax and treated with essential oils such as peppermint and can be added to any treatment for only €25. Draws out impurities and toxins, Softens and draws out ear-wax, relieves headaches, migraines, sinusitis.
Body-Brushing:
Detoxes, renews, smooths – This 30 min dry treatment is done using a soft brush and talc before a massage and can be added to any treatment for only €25. The areas of focus will be agreed during the consultation eg. Legs and arms. Aids and stimulates the Lymphatic, can reduce the appearance of cellulite and fatty deposits can be more easily distributed particularly when combined with massage, releases toxins, encourages the body's discharge of metabolic waste.
My Story:
Nowadays, I'm a fully qualified Holistic Therapist and Tai Chi & Meditation Instructor (ITEC, FETAC, Irish Mindfulness Institute, Master Jason Chan) and – based on my personal journey towards empowering my own health and happiness – I'm a passionate believer in the profoundly positive and healing effects of human touch and the power of a peaceful, present mind. I'm so glad to be able to share some wonderful, healing treatments and practices with you at The Natural Clinic and at my classes, workshops and retreats!
But if you turn the clock back around 10 years – to when I was a high-flying but extremely hectic and stressed-out Fashion Buyer based in London – I realised that my health – physical, psychological and spiritual – was suffering as a result….. I discovered that the journey towards self-care and kindness starts with ME and set out to make conscious and positive changes. Consequently, I discovered the healing, energising and life-affirming effects of human touch through Massage and Reflexology. And the benefits of the mindful arts of Tai Chi, Chi Kung and Meditation.
I have since given up my stressful Fashion career and retrained as a Holistic Therapist and Instructor. I am also very proud to have worked with Cork Cancer Support Centre (formerly The Girls Club Cork) – an inspiring cancer support charity – and offer specific treatments to help those going through the journey of cancer. And just for fun…..I enjoy walks by the sea, live music, travelling, taking part in an improvised theatre group and cooking curry and apple crumble for my friends!!!
I'd love to hear from you – please get in touch to discuss how we can make YOUR health your wealth! Michelle x
Call: +353 86 878 5212
Email: embodyharmony@gmail.com
Website: www.EmbodyHarmony.com
Facebook page: Embody Harmony Tai Chi Meditation Massage
Testimonials:
"Treatments with Michelle brings about a profound sense of relaxation and wellbeing. And it's lovely to have the choice of a massage or reflexology depending on how I feel on the day. I nearly always fall asleep – a rare chance to unwind and put myself first after working full-time and being a busy Mum!" – Aoife, Kinsale, Co Cork.
"I am a stressed-out student who likes to keep fit. Michelle's deep tissue and sports massage helped me relax, improved my sleep patterns and reduced the knots, tension and stiffness in my shoulders, arms and legs. I now have regular sessions with Michelle. Brilliant!" Tomas – Student, Cork City.
"I have never tried Tai Chi or Meditation before and really enjoyed the my session with Michelle…I can't remember the last time I felt so relaxed, calm and happy in myself". Eithne – Retail sales assistant and Grandmother, Glanmire, Cork.
"Hi Michelle I had to text you. Woke up this morning thinking 'Thank God for Tai Chi and such a wonderful, inspiring teacher. I love it!" – Carmel, HR Manager, Cork.