"This Was The Most Well-Attended Wellness Programme We've Ever Had"
— HR Manager
Introducing Release Peace: The Mindfulness Training Programme That Aims To Provide Lasting Benefits for You and Your Co-Workers
Mindfulness In The Workplace
Today, most of the biggest companies and organisations offer mindfulness training and meditation as part of their employee wellbeing initiatives. We know that stress and anxiety can cause up to 80% of all workplace absenteeism, can reduce work satisfaction, lower productivity, and disrupt our happiness…
The Release Peace Mindfulness Training Programme helps you — and your coworkers — refresh your mind, relax your body and "reset your dials" — so that you can feel good, think more clearly, enjoy work, and get things done efficiently…without the stress.
"Almost anything will work better if you unplug it for a few minutes — including you."
Release Peace Mindfulness Training Can Change Your Workplace
The benefits of this programme are significant and include:
Reduced anxiety
Improved sleep
A sense of well-being and wellness in life and at work
Improve health
Living life more mindfully and fully
Enhance relationships
Solve problems
Reconnecting with your inner calm and happiness
Restored inner emotional balance
"I am so grateful these classes are provided by our Organisation" — Programme Attendee
Mindfulness Training Designed to Provide a Lasting Benefit At Your Workplace
Scientific Research has also shown that mindfulness and meditation work best over time and can significantly reduce workplace stress, absenteeism and assist a range of health conditions.
Our Programme includes practical information, experiences, tips and tricks to help you and your coworkers feel more calm, relaxed and resourceful. We use a unique style of practice which is simple, suitable for everyone and easy to follow.
And to ensure that benefits continue outside of the training, we provide relaxing guided meditations customised to the needs of your group and made available for download.
"The peace and calm I experience through these classes has been, and remains, positively life-changing". — Programme Attendee
These tailor-made guided sessions allow attendees to continue to benefit at home or in the office after the programme has finished. When listened to regularly, the recordings build resilience, aid sleep, improve efficiency and calmness and help release everyday stresses/worries.
The training is a perfect opportunity to press pause from life, increase your inner peace, happiness, well-being and help you to:
Cope with stress
Overcome fear
Discover self-confidence and resilience
Enjoy more energy and vitality
Build tolerant and loving relationships
Live with patience and less aggression
Expand your awareness and enrich your inner life
Live mindfully and find contentment
"Michelle manages to create a welcoming, soothing hour of mindfulness and relaxation. I always make sure I fit my meetings and Skype calls around her classes so I can attend them and get the benefits".
—HR Manager
To Discuss Further or to Arrange Mindfulness Training For Your Workplace Call Michelle Today
on 087-1492338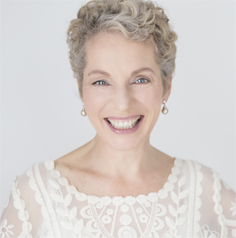 About Michelle Hardwick…
Michelle provides Meditation and Mindfulness Training Programmes for businesses, schools and groups. She is also a trained and registered practitioner of Hypnotherapy, Neurolinguistic Programming (NLP), and Emotional Freedom Techniques (EFT) where she helped countless people make profound changes in their lives.
Michelle's own story features in Dr Brian and Amy Weiss's recently released book, "Miracles Happen". As a leading teacher in Self Care in New Zealand, Michelle was a weekly guest on the 'New Zealand Radio Talk Show' and was featured on Dunedin TV. She was also a keynote speaker in the NZ Hypnotherapists Association Conference in 2002, the Bowen Therapy Association Conference in 2003 and the NZ Naturopathic Conference in 2004.
She has written for numerous Spiritual, Health, and Spa Magazines and Newspapers in New Zealand, the UK and Asia, and has provided consultations, training and residential experiences in Ireland, New Zealand, Australia, India, Hong Kong, China, Canada, Norway, Singapore, Malaysia, Indonesia, Wales, the UK and the US.
"I have noticed a vast difference in myself and how I feel when I attend. I am aware of a new sense of peace and comfort that I did not have before."— Course Attendee
To Discuss Further or to Arrange Mindfulness Training For Your Workplace Call Michelle Today
on 087-1492338
"Over the past two years Michelle has been facilitating fortnightly Mindfulness and Mediation sessions here for our employees at Johnson Controls. It is the most impactful and successful aspect of our wellness program, with her classes being frequently oversubscribed! She provides a blissful sanctuary, where we can go to switch off, escape our daily pressures and truly re-energize.
She has also delivered Sleep Workshops as well as Mini-Retreats which I would highly recommend. She is always extremely professional in her approach and I can honestly say she has made a huge positive difference in the health and mental well-being of our workforce." — Aine O'Sullivan, HR Lead Ireland, Johnson Controls