For years I struggled with fatigue, poor health and a range of symptoms that left me feeling really awful at times and not able to enjoy life to the full.
I had a somewhat dysfunctional immune system with symptoms that would come and go. One blood marker showed that there was an autoimmunity issue going on, but there was nothing definitive. There were talks of Lupus and Autoimmune Thyroiditis. It was a difficult time both physically and mentally and I was caring for two young kids at the time.
After being sent to consultant after consultant, it became clear that there was no single person who could deal with me as a whole person. Each consultant dealt with a specific body part and after being put on medication for my immune system I was more or less told not to come back unless I was critically sick.
In desperation, I tried medication. There was no real benefit, so I started on my path to figuring out what had gone wrong with my immune system and how could I help it to heal. Thankfully I was successful.
From a Nutritionist to Nutritional Therapist
After qualifying as a Nutritionist in 2011, I went on to complete a further two programmes with the Institute of Functional Medicine (IFM) including an advanced course in Gastrointestinal Dysfunction.
I have experience in dealing with a broad range of illnesses. This includes a variety of auto-immune diseases. What I see in all of them is some level of gastrointestinal (gut) dysfunction.
People who suffer from anxiety and/or depression also appear to have gut dysfunction and benefit greatly from Nutritional Therapy. Our "Second Brain" is in our gut and influences our mood and well-being. It is called our enteric nervous system and goes well beyond just processing the food we eat. Just think about those "butterflies" we feel when we get nervous/excited.
I believe good nutrition is the foundation to a healthy life; When your gut is functioning optimally all aspects of wellbeing are improved. Food is fuel for our body but it also has the very important job of signalling our genes. Every piece of food you consume provides potent dietary signals that directly influence the metabolic programming of our cells.
In the last few decades, farming has become more and more intensive. The soils have become depleted of many important minerals. We have so much more stress in our daily lives. which also depletes our vitamin and mineral reserves, and we have a vast amount of toxins in our food, in our toiletries, and in other chemicals that we come into contact with every day. Many of these chemicals are toxins that our bodies struggle to remove.
There has been a huge rise in auto-immune diseases, metabolic syndrome, as well as IBS and food intolerances. Our medical system has trouble dealing with these issues. I believe that our bodies are amazing and can heal many issues given the right environment, nutrients and state of mind. Functional Medicine training has taught me how to get to the root cause of a problem and try and correct this, not just to treat the symptoms. I strongly believe in empowering people to achieve a healthier and happier self, through the choices we all make on a daily basis. With a properly functioning gut, better health becomes attainable.
If you'd like to learn more, please don't hesitate to give me a call. We can also arrange a 15-minute consultation so you can see if it's for you.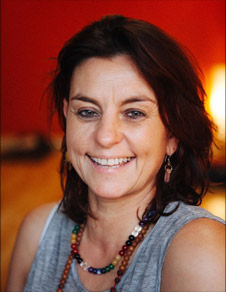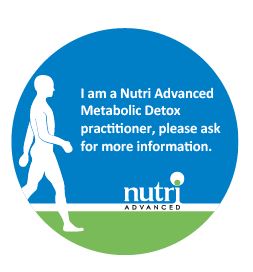 Book your session now (€90)