Nutrition For Pregnancy and Fertility
I work with women to help them better understand the powerful connection between the female body's system and optimal health. My Interest in Nutrition started over 10 years ago when I was having Issues with Digestion, Hormonal  Imbalance and Irregular Cycles. I started researching and looking at my diet and lifestyle to see what helped, eventually I became extremely passionate about the science and healing powers of foods and nutrients and the tremendous impact that lifestyle has on our health outcomes and more importantly the quality of that health, And then went on to study Naturopathic Nutrition with the College of Naturopathic Medicine(CNM). I trained for three years which included 200 hours of supervised clinic hours. Shortly after graduating from CNM with Distinction and the academic achievement award.  I set up my practice, 'Nona Nutrition' while working in a busy Health Store also.
After giving birth to my Daughter 3 years ago I found a special interest in the area of using food and nutrition to improve natural fertility, Breastfeeding, and Hormonal Health and became fascinated with how Nutrition and lifestyle played such a huge role in both a healthy pregnancy — and later on in Breastfeeding. It was during this time I started to specialise in preconception care, Pregnancy and Breastfeeding Nutrition, Fertility, Hormonal issues. But also deal a lot with Weight loss, Digestive Issues too.
My favourite part of my job is meeting so many of you! I see each client like a jigsaw puzzle with missing pieces – and it's my job to find these pieces and put them back in the right place, my aim is to help educate, guide and support women on their journey to achieve optimal health.
What Does a Nutritional Therapist Do?
Nutritional Therapy is an evidence-based approach to maximising one's health potential though individually formulated nutritional and lifestyle changes.
It promotes the benefits of good, wholesome, unprocessed foods for optimal well-being, as well as the therapeutic effects of particular foods for specific health conditions.
Nutritional Therapy treats the body as a whole while seeking the root source of health concerns, rather than simply treating the symptoms.
It works on the basis that we are each individual in our make-up and therefore, 'one size fits all' models do not apply here.
Nutritionist for Women's Health
My area of passion and expertise is in Women's hormones from Menstruation to Menopause, and since setting up my Clinic I have helped women when preparing for IVF, through pregnancy & Breastfeeding and balancing hormones to improve a wide range of Hormonal Conditions.
As part of the consultation process, I will go through the client's medical history and assess current health status. The client's personal health symptoms needs and goals will be discussed and a personalised nutrition plan will be devised on this basis.
Nutritional Therapy focuses on natural unprocessed whole foods which heal the body and boost overall health. A Nutritional Therapist will work with the client to devise a meal plan that is nutritionally balanced, practical, enjoyable, and sustainable. If any foods need to be reduced or eliminated for a period of time, viable alternatives will be suggested that will maintain nutritional needs.
Where necessary, a Nutritional Therapist may also prescribe natural supplements in safe doses e.g. probiotics, vitamins & minerals to help alleviate certain symptoms or optimise nutritional status. However, natural foods are always the first line of treatment.
Nutritional Therapy is not intended to replace conventional medicines but to complement them, and, where necessary, dietary changes can be made under the supervision of a Medical Doctor.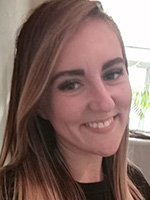 Book your session now