I have over 15 years experience in wellness & coaching psychology. My area of interest is coaching psychology. I am passionate about making the science of positive psychology 'easy to apply in your everyday life.
I can help you:
Achieve wellness goals and create healthy habits
Get unstuck and reduce procrastination
Deal with the 'inner critic'
Identify your strengths and how best to apply them to achieve results
Increase your motivation
Improve your job satisfaction
Clarify goals and vision that is unique to you
Create new opportunities in personal and work life
Stay accountable and ensure you stay on track
I look forward to meeting people in the Natural Therapy Clinic where I will be practising the new and latest science in coaching & positive psychology.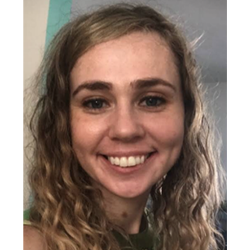 Why attend a coaching psychologist?
Personal Impact
Deal with burnout.
Increase personal wellbeing & happiness.
Improve relationships.
Build personal confidence.
Develop emotional strength& resilience
Work, Career & Professional Impact
Achieve career goals and identify new career pathways.
Manage hybrid or remote work
Increase job satisfaction.
Define your leadership style.
Develop your business ideas.
My approach
I specialise in positive psychology coaching. My top strength is optimism. I naturally see the best in my clients. I am also action oriented, I encourage you to take considered action and gain new insights. This new information can be applied to support you in achieving your unique wellbeing goals.
My coaching practice follows a code of professional ethics determined by the Psychological Society of Ireland (PSI).
A note on 'Toxic Positivity'
There is a lot in the media nowadays on 'toxic positivity' and the 'good vibes only' approach. Scientific research indicates individuals have a natural negativity bias – we pay more attention to negative information. This means it is worthwhile for us to intentionally spend time considering positivity. There is a whole body of scientific literature growing which researches positive emotion, mindset and strengths. When it comes to my coaching, I work with positive psychology. However, I also acknowledge negative emotion and negative experiences. While perpetual negativity is unhelpful, negative emotion can often tell us vital information and can motivate us to make a change. I think 'good vibes' are important – but my coaching is not 'good vibes only'.
A typical session
A session lasts 50 minutes. During this time, we look at areas of developmentfrom a positive psychology perspective. We create achievable and practical stepsthat will support you in moving forward. Thecoaching we do is personalised to you and your unique goals.
What's the difference between coaching psychology and therapy?
Coaching psychology primarily focuses on increasing your overall wellbeing whereas main goal of therapy is to heal.Both are beneficial, however, one may be more suitable in different contexts. If you have any questions about coaching with me, you can contact me at skcoachingpsychology@gmail.com
Qualifications
BComm, Hdip Psych, MSc Org Psych. Cert Positive Psych Coaching.
Cert Integrative Health &250HoursYoga TTC.
I am working towards accreditation with the ICF (International Coaching Federation) and also following pathway to becoming a Chartered Coaching Psychologist with BPS).
Price: 75 Euro for 50-minute session – Pay Now
Book your online Wellness & Psychology session below (In-person appointments Monday only)