Diagnostic dowsing and kinesiology is about accessing your body's unique inner wisdom to find out exactly what you need to regain and maintain balance and feel truly healthy.
Shannon is currently taking online clients only. You can Contact Shannon to book an appointment via Email on shannon@shannonbester.com or through his website www.shannonbester.com
or Contact The Natural Clinic Reception on info@thenaturalclinic.ie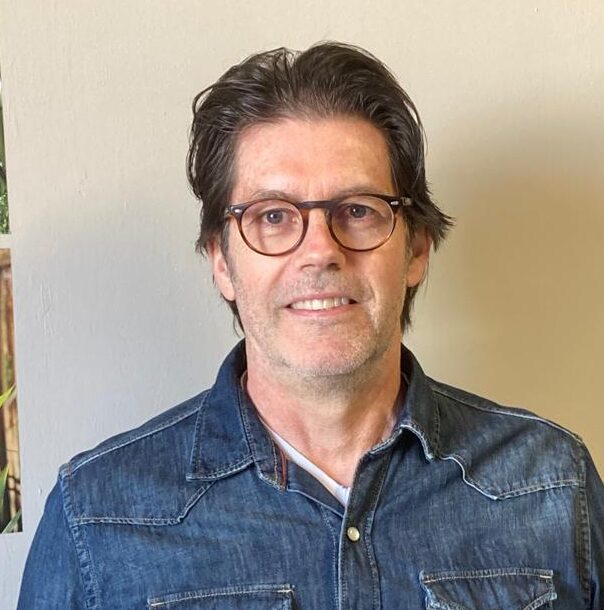 Diagnostic Dowsing Cork
About Me
I was drawn to these protocols through my own personal experience. For many years, for no apparent reason, I suffered with debilitating fatigue and severe weight loss. The most frustrating part of this was that nobody could identify what was wrong with me. It was only when somebody suggested that I visit a kinesiologist that some direction was found. He not only identified the issue as chronic fatigue syndrome but also helped in my complete recovery. This inspired me to study dowsing and kinesiology so that I could help others by introducing the benefits of this therapy.
My Approach
My experience has taught me that every person is different, that illness and disease cannot always be explained in specific terms. Individual and unique personal circumstances and experiences impact health and healing.
I use dowsing and kinesiology to accurately and quickly identify the underlying cause of health issues experienced by clients. Dowsing and kinesiology allows the body to communicate what is needed to correct the issue so that full health is restored. Some of the corrections that are picked by the energy system to restore health are holding or tapping of meridian points, the use of magnets and balancing of chakras. These corrections open up pathways for the body to make use of this renewed flow of energetic information which then allows for repair.
I also use nutrition, food supplementation and Bach Flower Essences to compliment and support the above corrections.
With these protocols I can:
Identify and help overcome food intolerances and allergens
Help cope with emotional, physical and mental stress, including past trauma
Find nutritional and hormonal balance
Release fears and phobias
Assist with weight loss
Help overcome chronic fatigue
Training & Accreditation
After training as a Health Kinesiologist (KFRP), I practiced in London before moving to Ireland. I have completed additional training in dowsing, anatomy, physiology, nutrition and pathology.
I am also an animal healer (AMBFPDip) using a combination of Kinesiology and Bach Flower Essences to restore and balance any issues that a pet may have.
Fees:
My standard fee is €70 per session (50 minutes)
Testimonials
"I recently visited Shannon to find out how kinesiology could help me improve my health and wellbeing. I was also keen to learn more about kinesiology as a therapy. As a result, I was absolutely fascinated! Shannon identified a number of issues that really resonated with me. I thought he was spot on with his analysis and his treatment helped me greatly. He was easy to talk to, deeply thorough in his protocol and very caring. I would not have the slightest hesitation to recommend Shannon for his highly professional service and caring personality".
– Maria
"I'm extremely grateful for the help Shannon gave me with my overactive bladder. I am now so much more comfortable during the day and even manage to sleep through the night – something I had given up hope of ever being able to do again. I would definitely recommend Shannon and kinesiology to people with similar problems".
-Michelle