"Everything that irritates us about others can lead us to an understanding of ourselves". Carl Gustav Jung
Welcome to my clinical supervision practice, where we strive for excellence in supporting mental health professionals on their journey of growth and development.
Clinical supervision, in my view, is a collaborative and supportive process that fosters synchronicity among professionals on clinical, ethical, and personal levels. It provides a safe, reflective, and discursive space for growth and development. If you are seeking professional mentorship to establish and advance your career, whether in private practice or public mental health and social services, I can offer the necessary support and guidance.
About Me:
As a fully registered professional with a PhD in Psychology and an MA in Clinical Supervision, I bring knowledge and expertise to the supervision process. My extensive experience supervising both qualified and trainee psychologists, psychotherapists, councillors, supervisors and other professionals allows me to understand the unique supervision requirements of various organizations and accrediting bodies.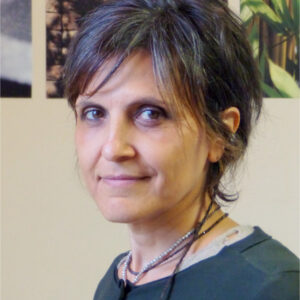 What Sets My Clinical Supervision Apart:
Individualized Approach: Across mental and social care professions and therapeutic modalities, I recognize that your needs and goals for supervision are individual to you. Therefore, I offer a comprehensive range of theoretical and practical insights tailored to your specific requirements.
Ethical and Professional Support: During our supervision sessions, we will work together to enhance your clinical skills, expand your theoretical understanding, and address any personal or professional challenges you may encounter. It allows for the exploration of personal biases, countertransference, and professional boundaries, compassion fatigue and burnout, promoting ethical and responsible practice to safeguard the welfare of those under your care. My goal is to provide a nurturing and empowering space where you can freely discuss your experiences and receive guidance to deliver the highest standard of care.
Evidence-Based Practice: Best practice is not just a catchphrase; it's the foundation of my approach. I undertake CPD and clinical supervision regularly myself, reflecting the commitment to walking the walk and continuously improving my practice.
Testimonials:
I was looking for a supervisor suiting my eclectic integrative approach, with significant experience and qualifications, someone connected to the reality and nature of working as a psychotherapist and with a firm grasp of academic knowledge. I was a bit concerned because I worked many years abroad where the psychotherapy profession is regulated/monitored differently, but Alvina's intuitive nature and adaptability make supervision fluid, challenging and enjoyable.
Yasmine Krid, Psychotherapist & Counsellor
Sessions with Alvina have been instrumental in my client work. Any concern I had, she helped me iron it out. Her work is evidence-based and she is well-read. She draws from a wide range of theories; everything from deeper psycho-dynamic ideas, to more straight forward solution-focused ideas, and she tailors this to the unique case at hand quite well. She not only guides me around effective routes in working with clients, but she also challenges my pre-existing ideas. This has helped me to help myself in some cases. She has an objectively detached, yet seasoned outlook on the work and can be quite direct and blunt in her delivery, while this may not suit everyone, it is at least good to know immediately where and how you stand with things. Alvina has a wealth of experience and a broad depth of knowledge in supervising work with clients; I have benefited from this first-hand  and can vouch for its value.
Psychotherapy & Counselling Trainee
"Alvina always had a way to help me to feel on top of my game on completing our sessions. She continually helps me to see things from differing perspectives and through her guidance and assistance, both personally and professionally, her approach has aided in improving my practice with clients. "
Katrina Dennehy  
"As a student psychotherapist, one concern I had was of conforming to the supervisor's style rather than finding my own individual way of communicating. Alvina helped me gain an understanding of how I process information in my own unique way."
Susan McElligott, Hypnotherapist  Psychotherapist
 Alvina was my lecturer on the MA programme in ICHAS in 2011. In 2015, Alvina was my supervisor during my clinical practice placement. Having completed my placement hours I simply could not imagine attending anyone else for clinical supervision.
Katrina Dennehy, Psychotherapist & Clinical Supervisor
I was looking for guidance and support during my masters in counselling and psychotherapy. Sessions were stimulating, challenging and enlightening. Exactly what I needed and wanted. The whole purpose of doing a masters is to be challenged and this is exactly what I got from Alvina. I would have no hesitation in recommending her as a supervisor to anyone who is serious about seeking a high standard of personal or academic supervision.
Susan McElligott, Hypnotherapist Psychotherapist
During our sessions, we addressed cases, theories and personal experiences in a supportive and involving way. I have worked on acceptance and imperfection, as a person and as a professional. And I have learned to identify my professional "style". Thanks to academic references addressed, I feel intellectually stimulated and productive.
I would definitely recommend Alvina (I already do !) for the simplicity of interaction, the safe exchange and space she provides, the quality and diversity of the references she brings up and also for allowing space for humour and emotions.
Sylwia Cybulska, Psychologist & Psychotherapist
Individual and Group Supervision:
I offer individual and group supervision to health care professionals, therapists, supervisors, and trainers. Whether you prefer one-on-one or group sessions, we can customize the approach to meet your needs. Group supervision requires a minimum of 3 supervisees and at least a 2-hour session. Please call to discuss your requirements before making an appointment.
Online Clinical Supervision:
For your convenience, online clinical supervision is also available. Our first meeting will be face-to-face to establish a personal connection; after which we can continue with online sessions. I have experience working with supervisees from different locations providing a supportive and engaging virtual space.
Let's Begin Your Journey:
Your journey towards professional growth and success starts with a complimentary first session. This session allows us to explore your preferences, set a contract, and establish a successful collegial relationship. Reach out to book your free session and experience the transformative power of clinical supervision.
Together, we can navigate the complexities of your practice, deepen your understanding, and empower you to excel in your profession. I look forward to collaborating with you on this rewarding journey.
Please note Tuesday is online appointments only.
In person appointments are Monday & Friday at the clinic.
Clinical Supervision Fee structure
| | | |
| --- | --- | --- |
| First 30 min | 60 min Session | 90 min Session |
| Regular Supervision – Free | Regular Supervision – €100 | Regular Supervision – €120 |
| Student – Free | Student – €75 | Student – €100 |
| Online Supervision – Free | Online Supervision – €100 | Online Supervision – €120 |
Book an Appointment Now