"Everything that irritates us about others can lead us to an understanding of ourselves". Carl Gustav Jung
Clinical supervision, in my opinion, is about synchronicity between professionals on clinical, ethical and personal levels. It's about having a safe, reflective and discursive space. If you are looking for professional mentorship to establish and develop your career be it in private practice or public mental health and social services, I'm here to support and guide you using my experience as a psychotherapist and lecturer. I am fully registered, with a PhD in Psychology and MA in Clinical Supervision, and have in-depth experience supervising qualified and trainee counsellors, psychotherapists and psychologists and therefore familiar with the supervision requirements of a wide range of organisations, registering and accrediting bodies.
Whatever your focus, profession or modality, your needs and goals for supervision are unique to you.  I offer both theoretical and practical insights. Equally, if you need in-depth work on your case load, review of difficult cases or case management that include ethical or professional practice issues and concerns, I provide support to reduce your stress and potential burnout — as well as safeguarding the welfare of your clients, patients or service users.
I was looking for a supervisor suiting my eclectic integrative approach, with significant experience and qualifications, someone connected to the reality and nature of working as a psychotherapist and with a firm grasp of academic knowledge. I was a bit concerned because I worked many years abroad where the psychotherapy profession is regulated/monitored differently, but Alvina's intuitive nature and adaptability make supervision fluid, challenging and enjoyable.  Yasmine Krid, Psychotherapist & Counsellor
Approach and Style to Clinical Supervision
   Best practice is not about talking the talk, it's about walking the walk. I personally undertake clinical supervision regularly with 3 supervisors, due to the multifaceted nature of my work on clinical, research and training levels. I offer supervision to health care professionals, other therapists, supervisors and trainers. My approach is eclectic, integrative and always tailored to the needs of the supervisee.
Sessions with Alvina have been instrumental in my client work. Any concern I had, she helped me iron it out. Her work is evidence-based and she is well-read. She draws from a wide range of theories; everything from deeper psycho-dynamic ideas, to more straight forward solution-focused ideas, and she tailors this to the unique case at hand quite well. She not only guides me around effective routes in working with clients, but she also challenges my pre-existing ideas. This has helped me to help myself in some cases. She has an objectively detached, yet seasoned outlook on the work and can be quite direct and blunt in her delivery, while this may not suit everyone, it is at least good to know immediately where and how you stand with things. Alvina has a wealth of experience and a broad depth of knowledge in supervising work with clients; I have benefited from this first-hand  and can vouch for its value.
Psychotherapy & Counselling Trainee
The first session is free. It provides the opportunity to explore and share preferences regarding working and communication style for both. to set a plan and process for providing and receiving feedback. This matching helps establish a successful collegial relationship where the supervisee is respected and central within the process.
"Alvina always had a way to help me to feel on top of my game on completing our sessions. She continually helps me to see things from differing perspectives and through her guidance and assistance, both personally and professionally, her approach has aided in improving my practice with clients. "
Katrina Dennehy  
           The model used contains structured elements such as contact, contract, key issue identification, parallel process and reduction of harm (ethical considerations) as well as flexible elements that would be identified by supervisee and steered into developmental direction. Relational style is collaborative and direct when necessary because my main goal is to help supervisees find and confidently express their own professional/clinical voice.            
"As a student psychotherapist, one concern I had was of conforming to the supervisor's style rather than finding my own individual way of communicating. Alvina helped me gain an understanding of how I process information in my own unique way."
Susan McElligott, Hypnotherapist  Psychotherapist
Individual and Group Supervision
I can also offer group supervision on request with a minimum of 3 supervisees and at least 2 hours session. Group supervision can be adjusted depending on your needs. It's best to call and discuss before making an appointment.
 Alvina was my lecturer on the MA programme in ICHAS in 2011. In 2015, Alvina was my supervisor during my clinical practice placement. Having completed my placement hours I simply could not imagine attending anyone else for clinical supervision.
Katrina Dennehy
Session Duration
A typical session is presumed to last one hour. However, I will work with you for as long as you wish or deem necessary in order to get to the root of a problem. When requested by a supervisee, some sessions have extended for up to 5 hours. This is only recommended when a supervisee needs that time. These sessions although intense are worthwhile as they can lead to a deep sense of catharsis that could otherwise take months.
I was looking for guidance and support during my masters in counselling and psychotherapy. Sessions were stimulating, challenging and enlightening. Exactly what I needed and wanted. The whole purpose of doing a masters is to be challenged and this is exactly what I got from Alvina. I would have no hesitation in recommending her as a supervisor to anyone who is serious about seeking a high standard of personal or academic supervision.
Susan McElligott, Hypnotherapist Psychotherapist
Online Clinical Supervision
Online Clinical supervision is also available. I have experience working with supervisees across the country and abroad. One requirement for online clinical supervision is that we have our first meeting be face to face so that we can connect with each other. Following that, we can continue online sessions.
During our sessions, we addressed cases, theories and personal experiences in a supportive and involving way. I have worked on acceptance and imperfection, as a person and as a professional. And I have learned to identify my professional "style". Thanks to academic references addressed, I feel intellectually stimulated and productive.
I would definitely recommend Alvina (I already do !) for the simplicity of interaction, the safe exchange and space she provides, the quality and diversity of the references she brings up and also for allowing space for humour and emotions.
Yasmine Krid, Psychotherapist & Counsellor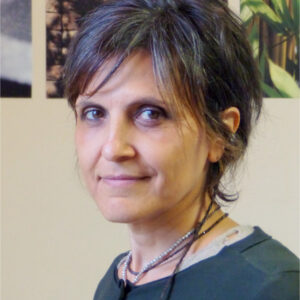 Clinical Supervision Fee structure
| | | |
| --- | --- | --- |
| First meeting | 60 min Session | 90 min Session |
| Regular Supervision– Free | Regular Supervision –  €75 | Regular Supervision– €100 |
| Student  – Free | Student  – €55 | Student – €75 |
| Online Supervision – Free | Online Supervision –  €75 | Online Supervision – €100 |
Book an Appointment Now