Claire O'Brien – Nutritional Therapist Specialising In Heart Health
Being diagnosed with high blood pressure (hypertension) or any cardiovascular disease can be a scary time. Making the recommended lifestyle changes seem like a leap into a world of boring food and lifelong restriction.
I believe that heart healthy eating can be an enjoyable experience that allows you to fully enjoy the social aspects of eating – with friends, family, at home, at restaurants and at work.
Using an evidence-based approach to supporting your health, I will work with you to create a personalised nutrition plan that includes recipes, and lifestyle supports.
We will work together to achieve your goals and ensure that you can continue to eat healthily and enjoy food for the long-term.
Nutrition and Nutritional Therapy consultations are reimbursable under some private healthcare plans. Please contact your insurer for details.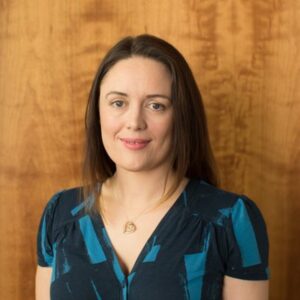 My Story
With a family history of heart disease, blood pressure and stroke on both sides, I wanted to learn more about what I could do to support my body through a food first approach.
This eventually led me to study nutritional therapy at CNM. This three year programme includes training in biochemistry, physiology and pathology, indepth research and over 200 hours of clinical practice.
I also have an unusual food allergy which means I have to work harder to achieve a balanced, nutritious diet. I specialise in supporting those who need to make long-term changes to their food including those with chronic conditions, food allergy sufferers and those moving to plant based eating.
What can I expect?
As part of the consultation process, I will ask you some questions relating to your current health and historical health symptoms, needs and goals and design a personalised nutrition plan on this basis.
You may also be offered personalised lifestyle advice which is tailored to your individual health needs and health goals. This includes carefully chosen dietary recommendations, practical meal suggestions and recipes as well as tips on how to incorporate the changes into your lifestyle.
Where necessary, I may also recommend natural supplements in safe doses, e.g. probiotics and/or vitamins and minerals to optimise nutritional status. However, I take a food first approach.
What is a Nutritional Therapist?
Nutritional Therapy is intended to complement conventional medicine and to support your medical practitioner's diagnosis and treatment plan.
Nutritional Therapists are qualified to work in private practice and to see clients on an individual or group basis. Similar to the accounting and legal profession, Nutritional Therapists are required to complete on-going professional training, and have a regulatory authority – the NTOI.
Employee Wellbeing Programmes
I am an experienced speaker and have delivered talks to groups from 10 to over 1000 people on a variety of subjects. I'm available for talks and workshops on nutritional support for employee well being. These talks and workshops will be tailored to suit the organisation, employee wellness programme and management requirements.
If you'd like to learn more, please don't hesitate to give me a call or send me an email.
Call Claire on 086-2466307 or email honestandgoodness@gmail.com
Book your Nutritional Therapy Session