Claire O'Brien – Nutritional Therapist
Personalised nutrition & lifestyle advice tailored to your individual needs and goals.
Struggling with any of the following?
Digestive Problems – Constipation, Diarrhoea, Urgency, Gas, Bloating, IBS, Reflux/ Heartburn, Food Allergies/Intolerances
Skin Conditions – Acne, Eczema, Psoriasis, Rosacea
Hormonal Imbalances/Women's Health – Perimenopause, Testosterone balance, Insomnia, Menopause symptoms
Heart Health – Raised Cholesterol, High Blood Pressure, Diabetes Type 2
Metabolic Issues – Weight gain/inability to lose weight, sugar cravings, blood sugar imbalances, diabetes, sports nutrition
Autoimmune Conditions – Fibromyalgia, Chronic Fatigue Syndrome, IBD, Rheumatoid Arthritis
General Wellbeing – Low Mood, Anxiety, Fatigue, Poor Concentration
Nutritional Therapy is suitable for those who would like to alleviate specific symptoms, as well as those who would just like to improve their overall health and well being. In a nutshell, as a Nutritional Therapist, I help you to identify the foods that make you look and feel your best.
I'll work with you to create a bespoke programme that is achievable and focused on supporting your health. With recipes, meal plans and tips to help you feel like yourself again!
I will guide you through each step so that you can feel informed and in control.
Nutrition and Nutritional Therapy consultations are reimbursable under some private healthcare plans. Please contact your insurer for details.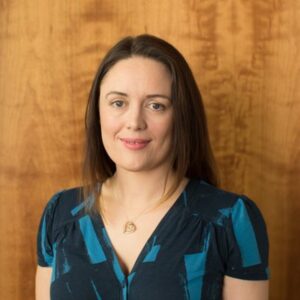 Gut Health Programme
Are you struggling with your digestion and feel like you just don't have control over your own body?
You've tried everything to manage your symptoms but still fear leaving the house or starting a new relationship.
So if this sounds like you:
Feel like you have no control of your own body
Worry about eating out with friends or looking pregnant after a meal.
Live in fear of passing wind in public
Afraid to eat in unfamiliar places in case you don't have easy access to a bathroom
Are embarrassed by stomach gurgles
Spend time and energy  trying to figure out what is going to set symptoms off next
….a personalised nutrition program can help you get in control of your gut and start to feel like yourself again!
I will work with you to create a personalised nutrition programme that's right for you and your life.
I will guide you through each step so that you can feel informed and in control of your health and help you to identify your trigger foods and any contributing issues.
I am a nutritional therapist and member of the NTOI and ANP. I've worked with 100s of clients to resolve their "tummy troubles" and regain their energy, confidence and food freedom.
What can I expect?
As part of the consultation process, I will ask you some questions relating to your current health and historical health symptoms, needs and goals and design a personalised nutrition plan on this basis.
You may also be offered personalised lifestyle advice which is tailored to your individual health needs and health goals. This includes carefully chosen dietary recommendations, practical meal suggestions and recipes as well as tips on how to incorporate the changes into your lifestyle.
Where necessary, I may also recommend natural supplements in safe doses, e.g. probiotics and/or vitamins and minerals to optimise nutritional status. However, I take a food first approach.
What is a Nutritional Therapist?
Nutritional Therapy is intended to complement conventional medicine and to support your medical practitioner's diagnosis and treatment plan.
Nutritional Therapists are qualified to work in private practice and to see clients on an individual or group basis. Similar to the accounting and legal profession, Nutritional Therapists are required to complete on-going professional training, and have a regulatory authority – the NTOI.
Employee Wellbeing Programmes
I am an experienced speaker and have delivered talks to groups from 10 to over 1000 people on a variety of subjects. I'm available for talks and workshops on nutritional support for employee well being. These talks and workshops will be tailored to suit the organisation, employee wellness programme and management requirements.
If you'd like to learn more, please don't hesitate to give me a call or send me an email.
Call Claire on 086-2466307 or email hello@honestgoodness.ie
Book your Nutritional Therapy Session