Hayley Power - Acupuncture Cork
As an acupuncturist, it is my job to determine the specific areas in the body that need to be brought back into balance.
By using ultra fine, sterile, single use needles I can relieve symptoms of dis-ease and create flow.
Acupuncture is about allowing our bodies own innate intelligence to heal itself.
When we are not in alignment we can become stagnant, deficient or blocked, this can cause pain, dis-ease or stress.
I offer a wide range of treatments that aim to balance and rejuvenate the body, mind, and spirit. "Hayley is on the leading edge when it comes to acupuncture and wellbeing, working from a safe, relaxed and professional environment".
My love for acupuncture allows me to work with my clients, encouraging them to naturally improve their health and stay on track.
Call Hayley on 086 881 3329 or
The Natural Clinic Reception on 0214 311 977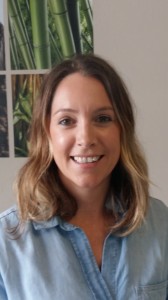 Acupuncture:
A one hour treatment that works with the body, focusing on specific symptoms or conditions that need healing and rejuvenation. Each treatment will differ depending on the persons priorities.
Acupuncture naturally enhances blood flow, circulation and energy giving you an overall feeling of wellbeing.
You will feel relaxed, centered and at ease during and after the treatment. It is when we are relaxed and at ease that the body can begin to heal itself.
Facial Enhancement Acupuncture:
Facial enhancement acupuncture involves using facial/cosmetic acupuncture needles on specific areas of the face. These needles work by activating the muscles of the face which tighten and tone. The needles also enhance your natural collagen as each needle creates the effect of a microscopic scar which causes your cells to repair and rejuvenate hence making you look and feel younger. It also aids lymphatic drainage, which helps detoxify the skin and whole body thus creating a healthier inward and outward glow.
It is a subtle treatment, but you will notice a difference after a few sessions.
A course of 5 to 10 sessions is recommended to maximize the effects of the facial enhancement acupuncture. However, the number of sessions is dependent on the individuals wants, skin type, lifestyle, diet and where they want to get to.
The more frequent and closer together the treatments are, the better the results will be.
Facial acupuncture can be used in conjunction with other facial and anti aging therapies.
Fertility:
Fertility acupuncture is now recognized as the leading treatment for fertility. This is a gentle yet effective treatment that focuses on your individual fertility needs. It is specifically designed for enhancing fertility for both men and women.
Children's Acupuncture:
Acupuncture for children is becoming increasingly more popular. Kids gain great benefit from acupuncture as they are very receptive to acupuncture treatments.
Parents are turning to acupuncture as it offers a safe, natural and effective approach with no harmful side effects.
Children's acupuncture can be done using non needle treatment techniques that are extremely gentle and pain free.
Book your session now