We have a team of highly trained and experienced physical practitioners to take care of the physical aspect of your illness or condition. We work together to help your body to recover, heal or become healthy. As part of a program, a health package or as individual sessions these therapists can help change your body for good, natuarally.
Osteopathy
Osteopathy is a form of manual medicine that is focused on the muscle skeletal system.
It is a hands-on, holistic, full body approach to healthcare that helps to alleviate a long list of conditions.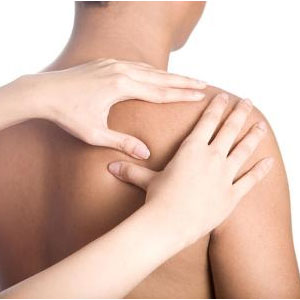 Osteopathy has gained a reputation for helping people of all ages and many conditions. In The Natural Clinic we use Osteopathy to help to promote self healing. Therefore it can be useful for many conditions that are not specifically pain or muscle ache. Osteopaths can provide one-off relief from pain and dysfunction or help you to manage any long-term (chronic) complaints. This treatment is safe and effective for Babies, toddler's adults and the elderly.
Osteopathy is a "hands on" form of treatment that involves specific techniques from massage of muscle to the manipulation of joints that works with your body. A consultation will last up to an hour and involves a detailed case history to make sure that you are safe to treat and that osteopathy would be of benefit to you and your specific condition. After a physical examination followed by your treatment and a treatment plan is suggested.
Most osteopathic techniques can be performed safely and comfortably in your clothes. Osteopathic treatment is not painful and is often very relaxing and energising. Following your osteopathic treatment, it can sometimes be normal to have some transient discomfort (lasting 1-2 days), this is just your body naturally adapting to the changes the osteopath has made and is part of a rebalancing of your system.
Patients often report an improvement in other areas of their health, not just the original health issue like fatigue, stress, mood, headaches, digestion and more.
Chinese Traditional Medicine & Accupuncture.
Traditional Chinese Herbal Medicine is a vast study all of it's own.  It is based on exactly the same principles as all other modalities of Traditional Chinese Medicine.  It was described to me once as the meat and potatoes of TCM.  
That is the medicine available at least in part to the common people, whereas Acupuncture and Qi Gong was more reserved for the elite.  That being said Traditional Chinese Herbal Medicine has the most written and possibly the most used of all the modalities particularly up to recently.
Acupuncture consists of the insertion of very fine needles into specific points on the bodies surface in order to affect the body's process and restore health.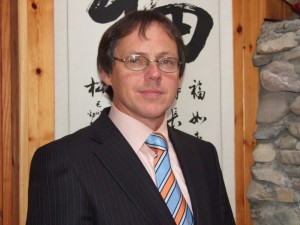 Since 1996 Alan has run many busy clinics in Ireland.  During this time he has seen thousands of  clients and built up many years of  treatment experience.  You can be assured that on attending this practitioner's clinic you will be met by a courteous, caring professional who will not be found wanting in terms of expertise or experience in the field of Traditional Chinese Medicine and it's modalities of Acupuncture, Medical Qi Gong, Herbal Medicine, Moxibustion, Cupping, Life style advice and Dietary therapy.

Homoeopathy is a system of medicine based on the principle that given the right stimulus our bodies can heal themselves. Sometimes due to being over loaded with the effects of modern living, our bodies get stuck and forget how to start this healing. Homoeopathic remedies are made from a huge variety of original substances and act as a stimulus or prompt to the body to begin its own natural healing process.
Homoeopathy is an 'holistic' system of medicine, which means that the whole person is treated, not just isolated bits, if one part of you is under functioning it will affect all the rest of you since everything is connected.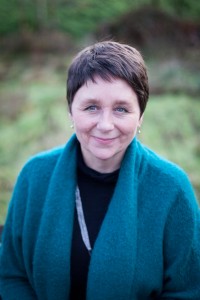 Rebecca Atkinson LCPH, MARH is a registered Homeopath who completed the 4 year practitioner training course at The London College of Practical Homoeopathy. Rebecca worked in a busy London Clinic for 2 years and also at Helios Homoeopathic pharmacy before moving to Kerry in 2003. As well as running a day to day clinic, Rebecca runs a 'drop in' clinic for less serious cases. Alternatively you can drop in and for free find out about Homoeopathy and how it can help you, direct from Rebecca – there is no charge for asking questions! This 'drop in' Clinic is also available at The Natural Clinic in Cork City on Saturdays. If you would like to know more contact the clinic on 0214 311 977 or contact Rebecca on 087 6806530
e-mail rebeccaatk@gmail.com
Facebook = RebeccaAtkinsonHomeopathy