Diana Radeva – Child and Adolescent Psychotherapy Cork
You might feel worried that your child or teenager is feeling sad, anxious, withdrawn or at risk. Or as a young person you feel stuck or unhappy.  You would like to know why that is and how to get help. How might you bring about meaningful change?
Child and adolescent psychotherapy is the space for you and your child to tell your own story. There we get to know your worries and find meaning together.  We seek to address the issues that are holding you back so that you can enjoy happier lives and relationships. This is as a clinically proven and effective method of treatment which has helped a wide range of children and families.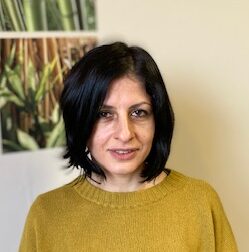 About Diana Radeva – Child and Adolescent Psychotherapy Cork
I am a fully qualified Child and Adolescent Psychotherapist.
My path in this field began over 15 years ago when as a newly qualified Counselling and Clinical Psychologist (MA) I began working with families affected by violence and trauma. Over time I was getting to know different families and their stories. My interest in human connections and therapeutic relationships led me to leave my home country and seek further training.
I undertook a doctoral level of training  at the Tavistock Centre in London. This is a minimum of 6 years post graduate course,  including a full-time clinical placement. During my training I treated a wide range of mental health difficulties. I also gained significant experience of working in specialist fields such as work with Looked-After Children, work with children on the autistic spectrum, young people with long-standing and severe depression.
The investment into my personal and professional growth that this rigorous psychotherapy training has meant to me, allows me to give back to the people I work with: a deeper understanding of their pain, an ability to feel for them while remaining fully present in the process of turning adversity into opportunity for internal change and development.
After completing my training and moving to Ireland in 2019, I became a registered member of The Irish Council for Psychotherapy (ICP) and have started an independent practice in Cork City and Clonakilty, West Cork.
My approach
I am an experienced clinician providing thorough assessment and evidence-based treatment for a wide range of mental health difficulties in children and young people, whilst my clients are at the heart of what I do.  Many of my patients have experienced episodes of care which they felt were too short or insufficiently able to get to the bottom of their suffering. I am trained in thorough, long term model of psychotherapy, and offer treatments to reflect this depth of training.
My method of work is psycho-dynamic. This allows an in depth understanding of the continuity, complexity and in some cases psycho-somatic roots of the presented problem, as well as an ability to work with deep vulnerability, aggression and emotional pain; remaining fully open-minded and emphatic in the process. The relationship developed between therapist and client in that context enables internal change leading to new and healthier relationships with others, fulfilment of individuality, potential and satisfaction with life.
'Child and Adolescent Psychotherapists are dedicated to understanding the complex emotional lives of infants, children, young people, families and carers in depth. This is a psychoanalytic approach which seeks to look beneath the surface of problematic emotions, behaviour or relationships and to help children and adolescents, and their families, to understand themselves and their difficulties'. – from child psychotherapy. org
For children
For many children the developmental path to maturity is not a simple one. The ups and downs of childhood can feel like a rollercoaster. Often that process is managed as children grow up but sometimes things can feel more difficult. Parents may feel as if their child's development has become stuck or there might be troubling behaviours that become a cause of concern and worry within a family, leading to feelings of confusion, frustration, guilt and anxiety.
It can be very difficult for children to put into words the worries that often lie at the heart of developmental or emotional troubles. In my understanding a child's behaviour is there for a reason – it is way to communicate to the adults something about the nature of the child's inner life. I would not seek to influence a child's behaviour without first understanding the emotional difficulty that the behaviour is communicating. If I feel that psychotherapy would be helpful for a child, the aim of the treatment is for the child to better understand their feelings and develop more fully. Helping the child make sense of their experiences will bring about the desired relief.
Research has shown that improvements of child psychodynamic psychotherapy are long-term. Adults who have invested in this work as children continue to feel its impact throughout life.
For adolescents
Adolescence is a particularly challenging time both for young people and their families. The new challenges of independence, the increased importance of peer relationships, the pressure of school and exams, together with the physical changes of puberty often leave adolescents feeling overwhelmed. This in turn brings the challenge to their parents to completely rethink the ways in which they support their children.
Psychotherapy with adolescents would be offered in much the same manner as it would be for adults – the young person would be provided with time and space to bring whatever difficulties come to their mind in the sessions. Together we will try to figure out what is maintaining these difficulties, and by understanding them, help relieve the distress caused.
If you are considering psychotherapy for an adolescent, you may wish to get in touch to discuss the current situation before arranging an initial appointment. Following this conversation (and depending on the age of the young person) you would be offered an initial meeting for both you and your child or with the young person alone. My approach would be to then offer three sessions to explore whether this kind of help would be useful, and from there, decide if further treatment is indicated.
For young adults and students
Leaving school or starting higher education can be an exciting and interesting time but can also bring about specific problems for young people with pre-existing mental health problems or those experiencing emotional or interpersonal difficulties for the first time. I am experienced in working with conditions that can emerge or persist through this crucial time of transition and development.
Psychoanalytic psychotherapy provides a space in which a problem can be thoroughly thought about and understood. The regularity of the sessions and the consistency of the setting together with the therapist's expertise allow for a problem to be better examined and responded to. Psychoanalytic psychotherapy is particularly helpful when other, briefer interventions have been tried, but have been met with limited success. Together with the client we work at depth to reach new understanding and gain insight into troubling feelings, and to bring about real and lasting change.
For parents
Parenthood is often both challenging and rewarding experience. As different kinds of parental anxieties can emerge at different times of you child's development, it can feel hard to keep up with the rapid changes of childhood, adolescence and young adulthood. These concerns often feel overwhelming, and unlike anything one has experienced before.
As a child and adolescent psychotherapist I am trained in models of psychotherapeutic support designed to promote parental functioning at each level of your child's development. Whether you are trying to conceive, worried about pregnancy and birth, experiencing difficulties adjusting to a new life as a parent, or are concerned about your child's or adolescent's wellbeing, I am in a position to offer professional support tailored to your family
CONTACT INFORMATION
Considering that you or your child needs therapy might feel intimidating. You may already know that something needs attention even if you don't know what it is. Having an initial phone conversation may be the best way to contact me, discuss your situation and think together what might feel helpful.
To book an initial phone discussion please call me on 083 893 0386 or email me on dradeva.childpsychotherapy@gmail.com