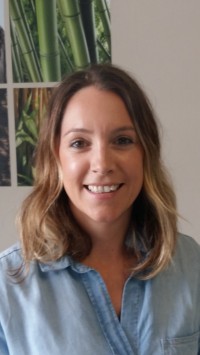 Here is a little information on facial enhancement acupuncture at The Natural Clinic and how Hayley Power uses it for clients who want to look great without the botox. As some of you already know I'm practicing acupuncture at the Natural Clinic in Cork. I am expanding my practice at present. My treatments involve using acupuncture as a basis to bring you back to your natural state of wellbeing.
Each acupuncture treatment will differ depending on the person's priorities, this could be removing blockages such as pain or inflammation, clearing headaches, heat or building/tonifying body fluids and blood.Acupuncture allows the body's organs (meridians) to re-balance. Acupuncture also helps the body to detoxify and rejuvenate, creating a healthier inward and outward glow.
What to expect from a treatment:
You will feel very relaxed during and after each treatment.
Each treatment consists a full acupuncture treatment using body points – this will enhance blood flow, circulation and energy giving you an overall feeling of wellbeing.
Facial enhancement acupuncture involves using facial/cosmetic acupuncture needles on specific areas of the face. These needles work by activating the muscles of the face which tighten and tone. The needles also enhance your natural collagen as each needle creates the effect of a microscopic scar which causes your cells to repair and rejuvenate hence making you look and feel younger.
It is a subtle treatment, but you will notice a difference after a few sessions. I recommend having between 5 & 10, depending on the individual, fortnightly as closer together will train the muscles and cellular memory.
There is no recovery, it is all natural and non invasive. It is also safe to use in conjunction with other facial therapies.
Each 1 hour treatment is 75 euro, every sixth treatment is 55 euro.
I'm currently situated at the Natural Clinic, Sullivan's Quay every Wednesday and Thursday.
Give me a call on 0868813329 if you have any other queries.
Looking forward to seeing you,
Book Hayley Power here:

For more information you can also read Hayley's page, Acupuncture Cork