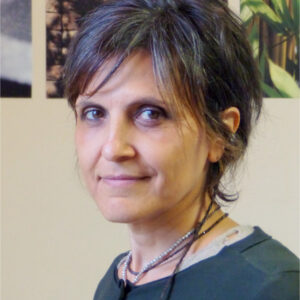 Psychotherapy Sessions
Therapy sessions are always tailored to your specific needs and goals. My primary aim is to provide a safe therapeutic environment and support you to achieve these goals.
I use a variety of approaches and techniques with an emphasis on creating an honest, constructive and professional relationship where you can freely express and explore your thoughts and feelings — and find a resolution to any issues or challenges you may be facing.  
After sessions, my clients typically report experiences of genuine insight, a release of mental, emotional tension, or they may come to see how some problems are related to subconscious patterns or learned behaviours from past experiences.  
My Approach and Training

I am a chartered psychologist registered with PSI (Psychological Society of Ireland) and an accredited clinical supervisor with APCP (Association of Professional Counselling & Psychotherapy). My core training is in clinical and educational psychology and I specialised in cross-cultural psychology. I am experienced in working with adults, couples and children.
I work using an integrated model of psychotherapy. I combine humanistic and psychodynamic concepts within my work, and I also value the influences of cognitive behavioural and person-centred approaches. We use an integrative approach that will follow your needs and help develop insight into the true nature of your problems. Once you become aware and have an understanding of your past and present, you gain the freedom of choosing your future by taping into your unused resources and hidden potential. I may also introduce various techniques and coping strategies to help with relaxation and stress management as well as reprogramming and training yourself to achieve desired outcomes.  
Whatever the case, I am committed to providing a safe, therapeutic environment to address your needs and help you to reach your goals.
Note: For health professionals, including psychotherapists and counsellors, I provide Clinical Supervision.
Pricing
It can be hard to meet a therapist for the first time. To make it easier, I offer new clients a 30-minute consultation with no fees. There is no pressure and you do not have to make any decision there and then. This is an opportunity for you to meet me, discuss your situation and decide if my approach is right for you.
Pricing
Please note that to book the 30 min free first chat you must first contact Alvina on the contact details below. Otherwise please book online sessions on Tuesday only and the 1:1 (Face to Face) sessions at the Natural Clinic on Mondays and Fridays only. Thank you.
Please note Tuesday is online appointments only.
Face to Face appointments are Monday & Friday at the clinic.
| | | |
| --- | --- | --- |
| 30 min First Chat | 60 min Session | 90 min Session |
| Regular Consultation – Free | Regular Consultation –  €75 Mn & Fri only | Regular Consultation – €100 Mon & Fri |
| Student/Medical Card – Free | Student/Medical Card – €55 | Student/Medical card – €75 |
| Online/Phone Session – Free | Online/Phone Session – €55 Tues only | Online/Phone Session – €75 Tues only |
| Couple Therapy – Free | Couple Therapy – €100 | Couple Therapy – €130 |
Pay Securely Online Here once you have booked your appointment
Book an appointment with Alvina now