Alvina Grosu Psychology and Psychotherapy, Cork
"The purpose of psychotherapy is to set people free"
— Rollo May
Therapy is about learning to take control over your life and make changes as needed. Your success and happiness lies within you and sometimes you need to be reminded of that and helped along the way. I would be glad to help and feel that my knowledge, experience and passion for my profession could be of use to you if you choose to….
Call Alvina Grosu On Mobile 0863533113 or
The Natural Clinic Reception on 0214 311 977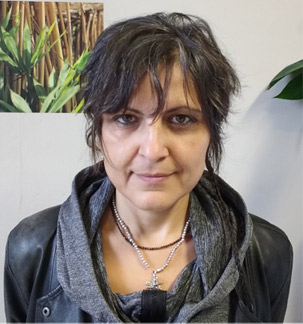 I am a chartered psychologist registered with PSI (Psychological Society of Ireland) and accredited clinical supervisor with APCP (Association of Professional Counselling & Psychotherapy).
My core training is in clinical and educational psychology and specialised in cross-cultural psychology. I use a variety of approaches, working flexibly with an emphasis on creating a warm, honest and professional relationship where you can freely express and explore your thoughts and feelings in relation to issues that need resolution.
I work using an integrated model of psychotherapy. I combine humanistic and psychodynamic concepts within my work but value the influences of cognitive behavioural and person-centred approaches. One of the aims within integrative approach is to develop insight into the true nature of one's problems and follow client's needs. With genuine insight some people experience a release of emotional tension and do feel a great deal of problems are buried in past experiences. I am committed to providing a safe, therapeutic environment for my clients to address the needs and reach their goals.
My approach does not just focus on the problem but also on what unused opportunities you may have. For example, the psychotherapy will help to activate your unused potential. I may use various techniques like relaxation and stress management to help you with coping strategies.
I have the experience working with adults, couples, children & teenagers and would tailor the therapy to the specific needs and goals set up.
Pricing
| | | |
| --- | --- | --- |
| 30 min First Chat | 60 min Session | 90 min Session |
| Regular Consultation – Free | Regular Consultation – €75 | Regular Consultation – €100 |
| Student/Medical Card – Free | Student/Medical Card – €55 | Student/Medical card – €75 |
Call Alvina Grosu On Mobile 0863533113 or
The Natural Clinic Reception on 0214 311 977
Book an appointment with Alvina now