"The purpose of psychotherapy is to set people free"
— Rollo May
To me, therapy isn't just about looking at problems. It's about learning to take back control of your life so you find your unique road towards self-acceptance, contentment and success. I have a great passion for my profession and I believe that my knowledge and expertise could be useful to those who have the intention to change and want to find their way to a better version of themselves. And while we must each walk this path on our own two feet, I will support you every step of the way at the beginning until you will manage it independently.
Call Alvina Grosu On Mobile +353863533113
Face to face bookings are Monday & Friday
Online bookings are Tuesday only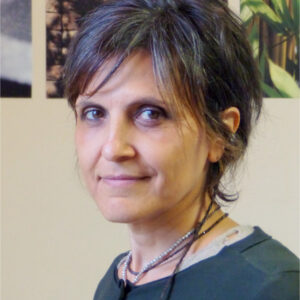 Welcome to the therapy sessions, where I tailor my approach to meet your specific needs and goals. My main focus is to create a safe and supportive environment for your healing journey. I use a variety of techniques and approaches to help you express and explore your thoughts and feelings, leading to resolutions for any issues or challenges you may be facing. All my clients often report genuine insights, a release of mental and emotional tension, and a deeper understanding of how certain problems are connected to subconscious patterns or learned behaviours from past experiences.
About Me
As a chartered psychologist registered with PSI (Psychological Society of Ireland) and a registered clinical supervisor with SAI (Supervisory Association of Ireland), I bring a wealth of expertise to my practice. With expertise in clinical and counselling psychology, including cross-cultural psychology, I have extensive experience working with adolescents, adults and couples. I work using an integrative model of psychotherapy that combines existential and psychodynamic theories. Also, I value and include concepts and techniques from cognitive-behavioural, solution focused and person-centred approaches.
About you
The therapeutic process is all about you… By tailoring the therapeutic intervention to your needs, the therapy aims to provide insight into the true nature of your problems. The goal is to empower you by helping you understand your past and present experiences, so that you gain the freedom to choose your future by tapping into your resources and hidden potential. I may also introduce various techniques and coping strategies to help with psychosomatic relaxation, stress management, and the reprogramming of behaviours, enabling you to achieve desired outcomes. My commitment is to provide a safe, constructive and professional therapeutic environment where we work together to address your needs and support you in building the best version of yourself.
Please note, I also offer Clinical Supervision to health professionals.
Let's Begin Your Journey
I understand that meeting a therapist for the first time can be challenging. To ease this process, I provide new clients with a 30-minute consultation free of charge. During this time, there is no pressure to make any decisions. Instead, it serves as an opportunity for you to meet me, discuss your situation, and determine if my approach is right for you.
Please note that to schedule the 30-minute free initial consultation, kindly contact me using the contact details provided below.
Alternatively, you can book online sessions on Tuesdays only, and in-person sessions are available at the Natural Clinic on Mondays and Fridays.
Pricing
Please note that to book the 30 min free first chat you must first contact Alvina on the contact details below. Otherwise please book online sessions on Tuesday only and the 1:1 (Face to Face) sessions at the Natural Clinic on Mondays and Fridays only. Thank you.
Please note Tuesday is online appointments only.
In person appointments are Monday & Friday at the clinic.
| | | |
| --- | --- | --- |
| First 30 min | 60 min Session | 90 min Session |
| In person – free | In Person €100 Mon & Fri only | In person €120 Mon & Fri Only |
| Online/Phone Session – free | Online/Phone Session – €75 Tues only | Online/Phone Session – €100 Tues only |
| Couple Therapy – free | Couple Therapy – €120 | Couple Therapy – €150 |
| Concessionary | Concessionary rate – €75 | Concessionary rate – €100 |
Fee structure for supervision
Clinical Supervision Fee structure
| | | |
| --- | --- | --- |
| First 30 min | 60 min Session | 90 min Session |
| Regular Supervision – Free | Regular Supervision – €100 | Regular Supervision – €120 |
| Student – Free | Student – €75 | Student – €100 |
| Online Supervision – Free | Online Supervision – €75 | Online Supervision – €100 |
Book an appointment with Alvina now