Coronavirus (COVID-19) Update from The Natural Clinic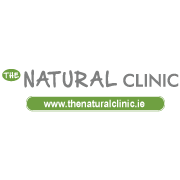 The Full team are now able to practice in person and also online. Please continue to read below to see more or to see what we have available please see the booking form.
Prior to booking please read the following Contact tracing T's & C's

Please contact your therapists to postpone or move your appointment online if you suspect you have Covid-19 or have been diagnosed or advised you have Covid-19.
Please inform your therapist if you have been a close contact of someone diagnosed with Covid-19.
See the list of therapist appointments for in person or online  here. 
We hope you all stay healthy, well and stress free during this uncertain time, and if you do have any further queries please feel free to contact us and we will be happy to help.
Kind regards,
The Natural Clinic Team.
We are closely monitoring all available information on COVID-19 (Coronavirus) as the situation unfolds. The team at The Natural Clinic is adhering to the recommendations from the Department of Health with regards to protecting ourselves and others.
The Government of Ireland's website and HSE website is providing the most up-to-date information to citizens and businesses such as ours.
Please see the most relevant links below to sites which are being updated on a constant basis: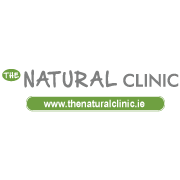 COVID-19 HELPLINES
HSE list of mental health services is available by clicking here
Covid-19 Helplines exist to support you in these very unprecedented times.
Alone 0818 222 024 Open 8am-8pm for people who have concerns relating to the Coronavirus
Aware are operating freephone support line available to adults seeking support re depression or bipolar disorder. 1800 804 848 (7 days p.w. 10am-10pm)
Barnardos have launched a dedicated telephone and email support service to provide advice to parents on a wide range of issues that may have come up during this time. If you or someone you know needs extra parental support phone 1800 910 123 between 10am-2pm Monday to Friday or email parentsupport@barnardos.ie
Bodywhys offer email and online support groups. Eating Disorders Association of Ireland  01 2107906
Local Authority help especially for people who are cocooning or isolated 0818 222024  Community Support
Domestic Violence  There are domestic violence helplines for every county click here to find yours.
FLAC  Contact 1890 350 250 or 01 874 5690 if you have a legal query. This free legal advice centre helpline is open Monday to Friday 9.30am-1pm and 2pm-5pm
Helplink Online Counselling – mental health charity providing accessible services in west of Ireland and nationally. 091 759887
HSE Covid-19 infomation line 1850 241850
Jigsaw provide online services such as "Ask Jigsaw" and "Jigsaw Online Group Chats". National Centre of Youth Mental Health.
MABS 0751 072000 advice service for money management and debt issues open Monday to Friday 09.00 to 20.00
Online meetings available through GROW, where face-to-face groups are not available – mental health recovery charity.
Pieta provides free therapy to those engaging in self-harm, at risk of suicide or bereaved by suicide. 24/7 freephone supports and text support services 1800 247 247 OR text HELP to 51444 Pieta House
Rape Crisis Centres throughout Ireland to find your local centre click here 24 Hour Helpline on 1800 778888
Samaritans 116123 helpline is free open day and night.
Senior Line 1800 804 591 confidential free-phone listening service open every day from 10am-10pm
Sexual Violence Centre Cork helpline 1800 496 496 and text service 087 153 3393 are operating as normal.
SpunOut.ie is Ireland's youth information website created by young people, for young people. 24/7 help is available. Text SPUNOUT to 0861800280 to chat anonymously with a trained volunteer.
Threshold 1800 454 454 if you are renting and worried about the security of your tenure during the pandemic helpline open Monday to Friday 09.00 to 21.00
TravelWise 01 613 1733 Dept of Foreign Affairs helpline for people with travel related concerns about Coronavirus
Traveller hotline Phone or Text 0831006300 dealing with Coronavirus (Covid-19) queries for Travellers. This has been organised by the Traveller organisations in the Midlands with the support of the HSE Midlands Traveller Health Unit.
Travellers and Ethnic Minority Info
Women's Aid 24 Hour Helpline 1800 341 900
Your Mental Health provide information on mental health services 1800 111 888 (not a counselling service).
If you need immediate assistance, especially if someone is hurt or in danger call emergency services. Emergency services can be contacted at any time by dialing 999 or 112 in Republic of Ireland or 112 in Europe.
HELP IS AT HAND.
If you need help please reach out and tell someone you know or perhaps someone you don't by know using a helpline. Covid-19 Helplines are here to help you. We all need connection to keep us going and to keep us hopeful.