When we are ill or unhealthy it is our entire body that is affected including our central nervous system which includes the brain, this can have an effect on how we feel emotionally. We can also have emotional issues effecting out body and our wellbeing. Managing our thoughts, worries, moods and emotional state can have a very positive effect on our bodies and help us to heal or recover from many conditions.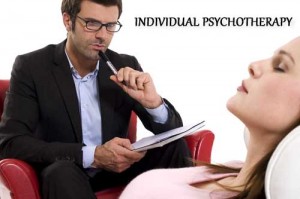 The natural clinics psychotherapists and other wellbeing professionals are passionate about helping you to feel more balanced and healthy emotionally. With years of experience in using tried and tested techniques they can give you the support you need for whatever life throws at you.
Psychotherapy and Counselling, Cork
During the process of healing, it can be highly effective to work through negative emotional issues. You can visit our psychotherapist to help you overcome stress and other issues.
If you need to deal with any emotional pressures, negative thoughts or worries or more in-depth emotional health conditions, The Natural Clinic's psychotherapist, Caroline Crotty, is a confidential, professional shoulder to lean on.
Read more about Caroline's counselling and psychotherapy.
EFT Therapy
With the pressure and stresses of living in the modern world, it may help to use one or more of the techniques available.
EFT is a technique based around tapping on the points used for acupuncture treatment. You can do this yourself every day once you learn how so we have a qualified practitioner available to teach you how and work with you as you change your way of dealing with stress. This can help with many other emotional issues too so speak to our staff to learn if it could work for you.
Michelle Hardwick provides EFT in Cork city centre, and we strongly recommend her.
Alexander Technique
The Alexander Technique is a mind-body approach to overcome stress, anxiety and physical issues.
You can read more about Andrew Monaghan, the founder of Alexander Technique Cork and has been teaching for 10 years.