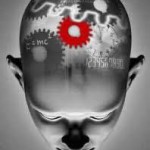 Are you living to your full potential? It's a question we seldom take the time to consider. It is worth considering but maybe not the way you are used to.
It's frustrating and sometimes debilitating when you don't have the health, career or life in general that you want but most people don't bother to do something about it. Does that mean we have to accept that this is it?
If you've read this far then maybe you are looking for some help, an expert maybe or someone who can alter the direction your life, health and career or teach you to change it yourself into what best suits the person you are or the person you have the potential to be. A healthy, happy person who loves what they do and is doing the things they want for themselves with confidence and clarity.
Maybe you've tried to make changes yourself before and it just didn't work for you. We sometimes are not the best at seeing the potential & opportunities in front of us. We can be more likely to see them in someone else's life.
So it makes sense that someone with years of experience might give you their alternative view that can help you see the steps to take for your life, health and career.
Whether it's your health that you need an expert for, your career or for your life in general, it is worth seeing things from another perspective and speaking to one of the team of life changing people that work here every day to change people's health, career or life.
We've seen some real amazing transformations here with the team and would hate to think you are not living to your full potential for the sake of an hour out of your time to talk to us and see where it takes you.
Let us do what we do. We change lives and make people happy.
The Natural Clinic.