This month has reminded me of what it is we are really doing here and why the concept of like minded people who really want to make a difference working together in a professional set up in the city center is working so well for so many people.
When someone comes here, whether for an illness or food intolerance, or they have usually have tried everything else and were either referred or found us online. They'll sit in reception and tell me how they have been in pain (physical or emotional) for some time and how it started with a very stressful period of their lives and how they don't know if they will ever feel better.
That's what happened with Mary (not real name) who came to work with one of the team they had heard of from a friend as a last resort for her depression a few weeks ago. She had done everything that is usually suggested and had no idea what to do if this didn't work.
Over this month she has worked with 2 of the team (our cranial osteopath / physio Cork, and our nutritionist), and from even the first meeting she felt she had hope, she felt that we were going to make the difference she had been hoping for and with that she was fully on board and empowered to become a healthier and happier person again.
She visited 2 therapists in total this month and for a short while it was in the same week.
Just this morning I spoke to her in reception briefly and she was really grateful. I told her I was grateful that she came and that she trusted us with something so important.
Another sign that what we do here is making a real difference is Sean (again not the real name) who was coming for fatigue. Just one therapist to start with, twice in a month. With that, he has already reported that he"never felt so good", his words, and is looking forward to his next visit next month when his therapist may suggest he has finished altogether or may recommend someone else he can move onto for regularly spaced maintenance treatment.
I can keep going with these changes we see practically every day at the clinic. With so many therapists with such good intentions, we are giving people a foundation, a platform to transform their own lives, empowering people to change for themselves. It's only you that can do it, we can help point you in the right direction but it is ultimately you that changes.
We really appreciate it when someone trusts us because we can see that it is outside the box for some people. Sometimes though it is the only place you find the difference in you.
Support is always here so just contact us if you need to ask any questions or to speak to a qualified expert on the team.
Thank you for reading. Take care.
The Natural Clinic Team.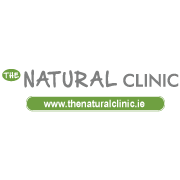 PS: If you're a therapist, find out how to join our team.